PVHS teacher recognized through Iowa S.T.E.M. award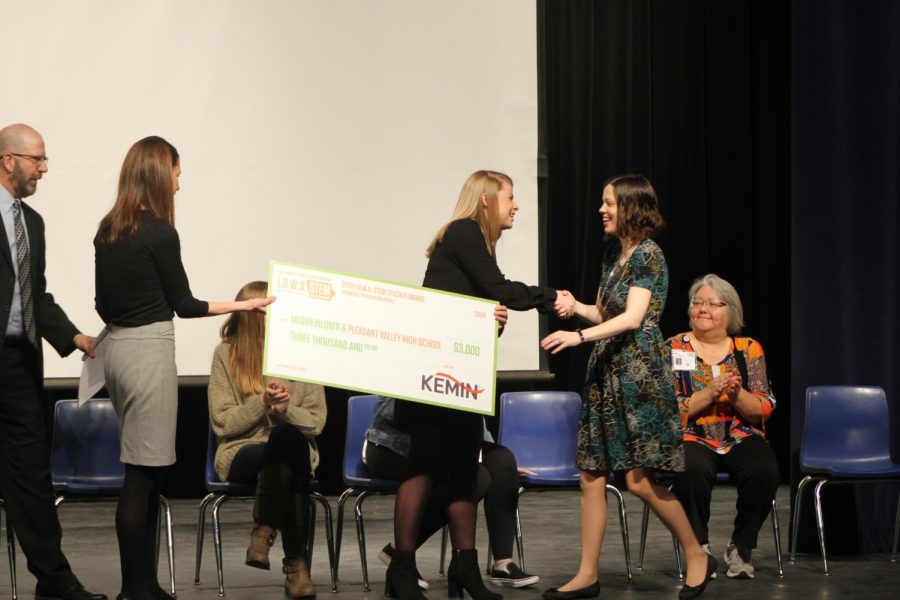 Heading into the new year comes with new awards and achievements, including the teacher Megan Bildner, who won the Iowa S.T.E.M. award this January. 
Bildner has taught many different science courses over the past several years providing many students with success and knowledge, adding a personal touch in her classroom.  
Bildner started the Women in S.T.E.M Club at PVHS at the beginning of the 2016-2017 school year. The achievement of receiving the award comes from many people in the process besides Bildner. "Myself, Sara Hoskins, and Jenna Aller were the ones who came up with the idea…because there were no other girls in the Intro to Engineering class," said Bildner about how there needs to be more of a presence of women in S.T.E.M. 
Bildner hopes to, specifically in these curriculums, bring attention to more females entering these fields of study in the future. 
Bildner's ideal technique for learning consists of a "push for more student centered learning. How can you make it all about what the students are doing and discovering science concepts?" These teaching techniques have been pushed for by Bildner and other women in S.T.E.M.
Jenna Aller was the other person who helped Bildner create this club for women in S.T.E.M. classes. Aller was one of the only two females enrolled in Intro to Engineering her freshman year. The lack of girls in these classes prompted Aller, Hoskins and Bildner to start the club and spread a message around the school, asking women to join the club.
Bildner has helped the club progress by helping both genders learn more about science. "Mrs. Bildner took our idea and ran with it. Since then we have grown and have over 20 people who regularly show up," said Aller. "We have also impacted the younger kids too by hosting hour of code events, which involves volunteers to assist the kids with learning coding and exploring different online applications on early outs." 
The club plans to expand even more as the school year rolls on. It has shown an impact with the activities like the coding events during early outs, helping expose different options for younger kids to explore.
About the Contributors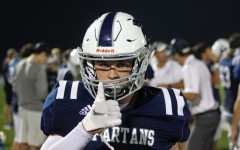 Blake Sherman, Photo Manager
Blake Sherman, a student athlete at Pleasant Valley High School, is a fun, kind and motivated person who enjoys spending time with friends and family as...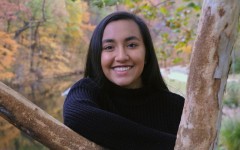 Preksha Kedilaya, News Editor
Preksha Kedilaya is a senior at Pleasant Valley High School and the current News Editor for the Spartan Shield Online. In addition to working for the Shield,...