The journey from Germany to Bettendorf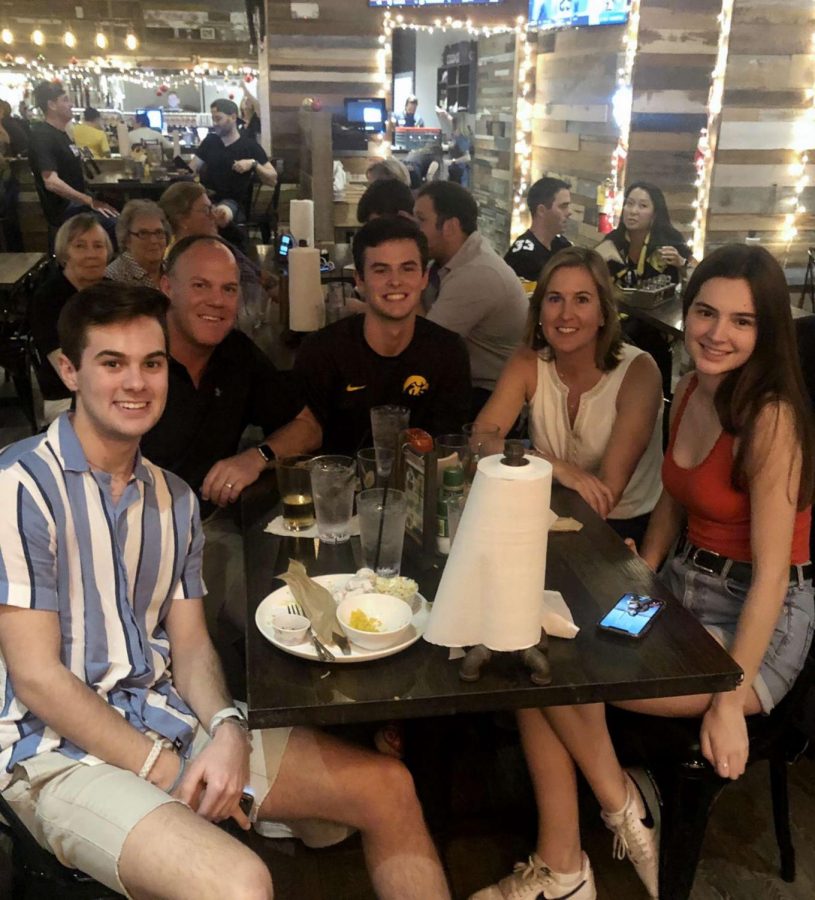 Junior Charlotte Koehle is an exchange student from Germany who moved to Iowa for the year in August of 2019. From the language barrier to adventurous vacations, she has gotten quite a taste of the American experience.
Koehle is living with senior Brady Sexson and his family. The story behind the exchange is particularly unique. "I knew my host family before I came because my mom was an exchange student and stayed with the Sexsons thirty years ago," she explained. 
Sexson describes what it is like to house an exchange student: "It's pretty comfortable and not as awkward if you didn't know them already," he said. Sexson and Koehle get along very well, and his friends quickly became hers.
Although Koehle previously knew her exchange family, the move was not much easier than the average experience. Every exchange student encounters a language barrier, and she witnessed it primarily with slang. "I didn't understand a lot of people in my classes when they were talking," she reminisced.
It has been clear to Koehle that the culture in the US is very different than she's used to. "I played field hockey because we don't have school sports or school spirit in Germany," she said. Koehle's experience has been dramatically changed, as her favorite activity thus far has been going to school sporting events with friends. 
Along with the change in school spirit, the nature of school is very different compared to Germany. Adjusting to an academically rigorous environment has been challenging, but Koehle has been thriving in the PV environment by challenging herself in her courses. "I'm taking Journalism, Anatomy, Econ, AP Art, American Lit, and Photography. None of them are easy, but Anatomy is the hardest," she said. "I have learned a lot though."
The importance of exchange students at PV is well-known and appreciated. Senior Marali Sanchez explains the impact Koehle has had on her life. "Charlotte is one of the kindest people I have ever met, and by sharing her unique personality and culture with me, I have learned a lot from her," she said.
As Koehle impacts the lives of those around her, she is also changing due to her exchange. "I definitely became more confident, which is making meeting new people easier," she said. Beginning as a soft-spoken, shy person, and becoming outgoing and confident, she has been able to make a wide group of friends from many backgrounds.
Along with meeting new people, Koehle loves to travel. So far with the Sexsons, she has been to Florida and plans to go to Hawaii over spring break. Besides being with her host family, she has traveled to Chicago and Washington, D.C. where she was able to learn a lot about American history.
Koehle's enjoyment of sports and travel is continuing to increase as she attends PV. This spring, she plans on playing either soccer or tennis and is very excited about what the future holds.
Koehle is one of the many examples of impactful exchange students in the PV community. Her individual contribution has influenced many students, and she will continue to bring positivity and a new perspective to students for the next six months.
About the Writer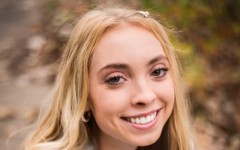 Brooke Goy, Copy Editor
Brooke Goy is a senior at Pleasant Valley high school. Goy is originally from the suburbs of Chicago but somehow ended up in small town Iowa with plans...