More than just a record: PVGBB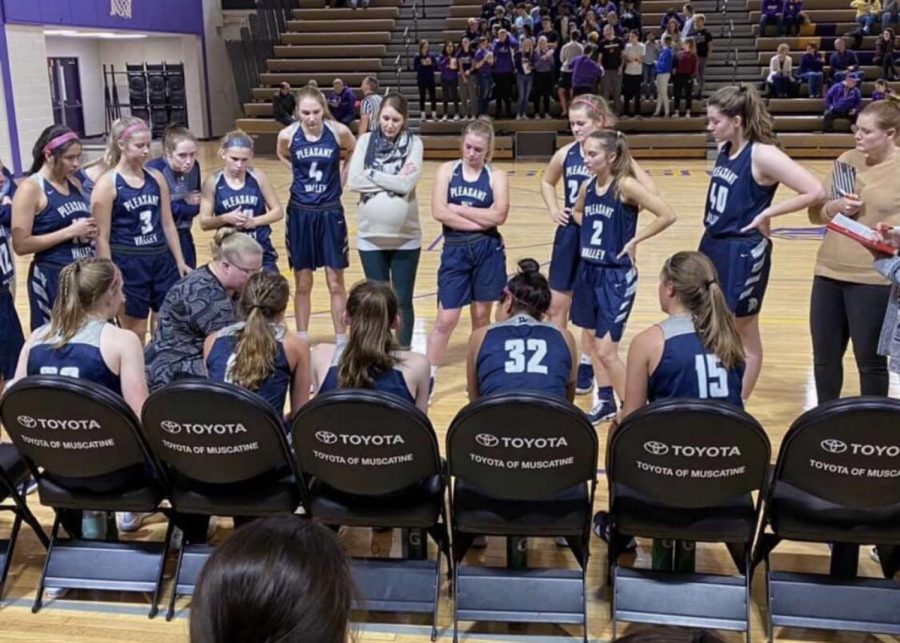 Now that the girls basketball season has come to an end, it is easy to judge the season based on the outcome rather than the journey. While the season may have not been what most hoped for, the teams' improvement is indisputable. 
The girls basketball team finished their season 10-13 and sixth in the Mississippi Athletic Conference. Looking at the record, it is easy to find the apparent negatives rather than positives. "This season may have not ended with the record we were hoping for but we did exactly what PVGBB does, we worked as hard we could at all times," junior Isabel Russmann said. 
The team showed incredible improvement from the start to the finish of their season. After starting off the season with one win and six losses, the girls sparked a quick turnaround, winning their next nine of 16 games. "The amount of improvement from Nov. 17 to Feb. 21st is something we are very proud of, this season was very important for PVGBB no matter our record," Russmann says. 
The improvement shown by the team wouldn't have been possible without underclassmen stepping up. With only three seniors on the team this year, it was crucial to have some major key players step into the role for their team. "We had a lot of juniors, some sophomores and even some freshmen that stepped into leadership roles," senior Ellie Scranton said. "With a whole new team we needed the younger players to step into bigger roles and this helped us a lot. They adapted really well to their new roles and were great leaders," she added.
Freshman Halle Vice and sophomore Addie Kerkhoff were among the group of underclassmen who stepped into a major role. Kerkhoff was second on the team in scoring while Vice was fourth. "Halle was one of our top three point shooters who had some very important shots for us, and Addie became a huge part of our team after not playing a lot last year to becoming a starter this year. She always brought a lot of energy and had an urge to score all the time," Russmann said.
The list of players who stepped up doesn't stop there. Junior Jessi Meyer, who finished fifth on the team in scoring, also made a big impact. "Jessi is another player that went from barley playing last year to playing in a big chunk of every game this year, other than her scoring a lot for us she also brought up the energy and was very good at getting defensive stops," Russmann says. 
Arguably one of the most improved players from last year was senior Ilah Perez-Johnson. As a junior, Perez-Johnson scored 64 points, averaging nearly only three points a game. She finished with 91 rebounds, 18 assists and 26 steals. For her senior season Perez-Johnson stood out among the team, leading in every category excluding blocks. She scored 203 points, averaging nearly nine a game. On top of that, she had 151 rebounds, 44 assists and 55 steals. 
Another key component of the team's improvement came from the connection among players. "We all bonded really and well and got super close throughout the season which created a lot of chemistry on the court. This really helped us improve as a team and made us work harder," Scranton said.
About the Writer
Jack Young, Photo Manager
Jack Young is a senior at Pleasant Valley High School and a member of the Spartan Shield Online. In school, Jack likes to learn about science. Outside...