Celebrate accordingly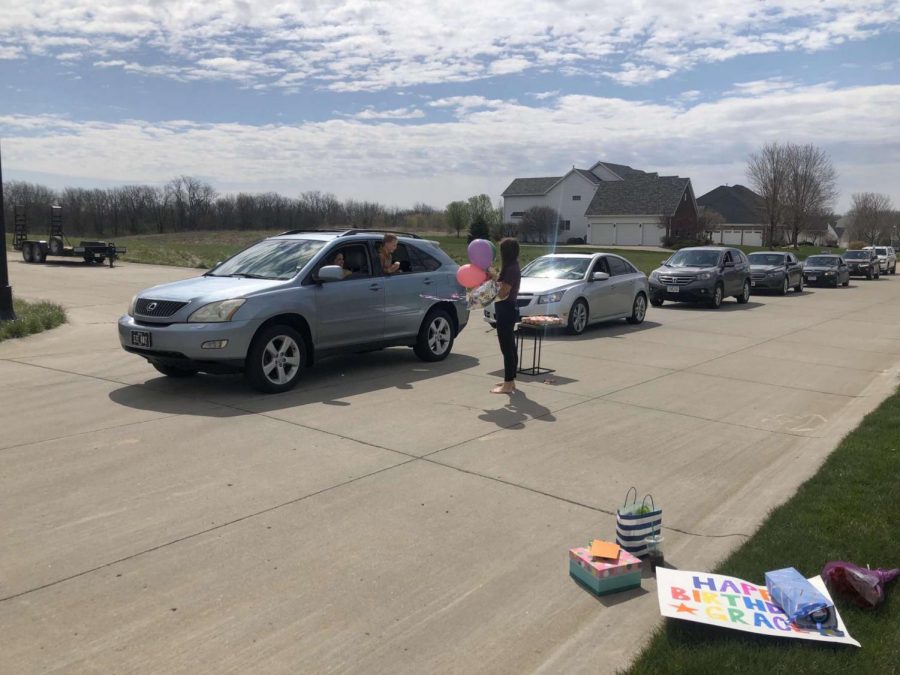 This time of self quarantining makes it seem as though the world has completely stopped. Time, however, has not stopped. People are still aging and major life events are still occurring.
Plenty of birthdays are passing during this time of quarantine and social distancing. This global pandemic has not stopped the celebrations though. Pleasant Valley students are still being celebrated for becoming another year older.
A new trend has started among teens: parade birthday celebrations. Since in-person birthdays can no longer take place, students at Pleasant Valley have become resourceful. People have been lining up in their cars to celebrate a close friend's birthday. Some people bring with them gifts, posters or food to give to the lucky birthday girl/boy. 
Other parades are going down as well. Hopewell Elementary school's teachers did a car parade throughout nearby neighborhoods. This brought smiles to the faces of many young students who have been missing their teachers. Many of the kids drew chalk on their driveways with greetings and hearts for their favorite teachers. 
Senior Hunter Pieper spoke about other ways people are staying connected with friends and family. "A lot of people are doing Group Facetimes or some people are parking in parking lots and sitting in the back of their cars," he said. 
It's evident that close friends and family members are missing one another dearly. People are thinking of creative ways to reach out to loved ones. Like Pieper previously stated, students have used the internet to stay connected by doing Facetime calls with several people at one time. People have also been using Zoom to make calls to friends and big groups of people. 
Although these unique celebrations are a safer way to reach out and link up with people, safety needs to stay in mind. Senior Belle Bormann voiced the importance of being safe while keeping in touch. "People are hanging out during social distancing by making sure it's only a few people and that you're not too close to one another," she vocalized. 
The safety of everyone should remain the utmost concern even while celebrating birthdays and important events. Not being able to hug or spend time together is stressful and frustrating, but it's necessary. 
Pieper discussed his opinion about staying connected mentally while being apart physically. "I think it's good to continue interacting with people to keep a little bit of sanity through these difficult times," he remarked. 
Even though people can't be together in the physical sense, they're staying together in other ways. It's times like these that encourage creativity about how things are done.
About the Contributor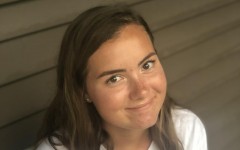 Regan Denny, PV Only Editor
Regan Denny, a senior at Pleasant Valley High School, tells about her life as a student. Denny plans to attend the University of Iowa as a Biomedical Engineering...