Birth control: The pill that almost killed me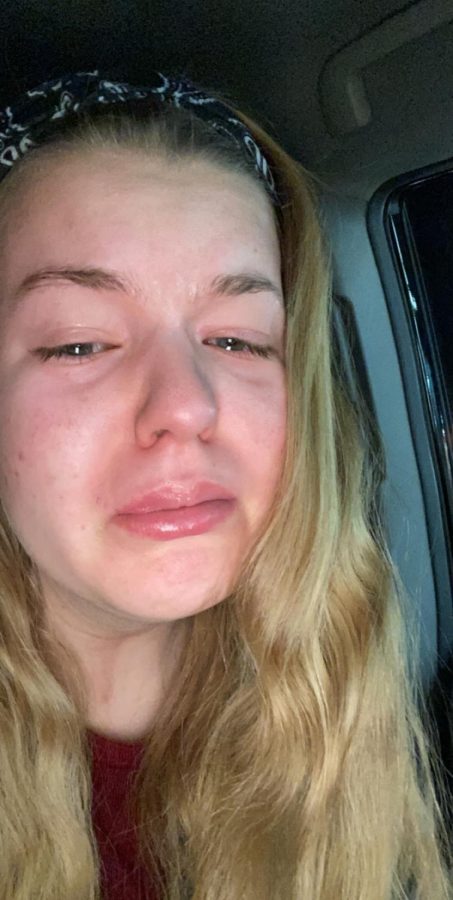 It took me months of begging my mom to get an appointment for the birth control pill. I was pained from intense cramping, prolonged periods and tired of irregular cycles.
My mom understood the issue at hand, but insisted over and over how many of her friends, and her own sister, became severely, hormonally depressed while on it. Her sister wanted to quit her job, saying she was worthless, and sobbed nightly. But it "won't happen to me," I asserted, as tears rolled down my face in anger.
My mom eventually came to terms with the fact I was old enough to control what I put in my body, and that I could make my own decisions as I approached adulthood. One year ago today, I walked out of the gynecologist with pills in hand. I was eager to begin. It seemed harmless!
The gynecologist noted it was typical to see irregular spotting and some missed periods at the beginning, but nothing my mom and I should be concerned about. I prided myself on thinking I was correct: the pill was indeed, harmless.
After the first three days taking the pill, I instantly noticed my hormones going out of control. For days I cried and simply could not get out of bed.
I did not blame the pill, I instead blamed the PMS symptoms of moodiness that I typically experience before my period. When I felt better, I went on walks with my mom. I could feel my body changing, but I verbalized I had never felt better. I was right. The pill was meant for me.
I hate being wrong. I continued to push the narrative that the pill was working andI felt normal. And, it worked. My cramps were slightly alleviated, and my periods were less heavy. But a cloud of constant sadness and self-hatred loomed over my head.
I spent countless hours crying and harming my body. I still could not come to terms with the fact the pill was doing this to me. I had never felt so sad in my life. I knew, maybe, deep down once the pill entered my body so did the depression. But I was not ready to hear it nor to be proven wrong.
I tried to hide the emotional trauma I had experienced for months from my mom. But on Feb. 14, 2020, I experienced the most mental pain-something I would never wish on my worst enemy.
I could not stop crying. I was no longer the happy, laughing person I used to be. I could barely breathe or get words out. I could not get out of bed or eat for three days. I skipped school. When I was not sleeping, I was crying.
The buildup of changing hormones was intolerable. It was a sign that the pill was deteriorating me. Death was inevitable in my mind. I was rushed to the Robert Young mental health crisis center in Moline. I was handed Xanax to calm the panic. It felt like someone else was living in my own body. I thought it was the last memory I would have on earth. I thought I would never feel normal again.
I am not anti-birth control. At all. That is not the point of my recounted experience. In fact, I think birth control should be free and available to everyone.. I think it is an amazing tool which accomplishes the goal of preventing pregnancy or simply straightening out your cycle.
However, I believe that the side effects of birth control are overlooked by society which needs to be changed. I was not aware that the pill could make me feel so dejected. I was not aware only a few weeks after I stopped putting the small, orange estrogen/progestin-infused pills in my mouth, the hormones would flush out of my body and I would feel the real, content, me again.
I have seen several women on TikTok come forth and profess struggles similar to mine while taking the pill. I was heartbroken by the amount of invalidation I saw she received in the comments. Many women claimed she was "spreading false information," and instilling fear in young women interested in taking the pill.
"I noticed since getting on the pill that my mental health was definitely getting worse, and I didn't think it was due to the pill until I heard of other people with similar symptoms. I started having breakdowns over the smallest things and [was] just constantly crying," stated a current senior at PV who has taken the birth control pill.
I spoke to a friend of my mother, Suzanne Temple, who works to help women prevent pregnancy using natural fertility markers. She is a certified Creighton instructor who coaches women who do not want to use artificial birth control methods. "The Creighton method is a natural alternative to artificial birth control. It is equally effective and has no side effects. Many women experience side effects from oral contraceptives. Oral contraceptives are artificial hormones that affect everything in a woman's body from her fertility to her bone density to her mood. Some women experience depression and or other mood disorders when taking oral contraceptives. For these women, Creighton and other natural methods of family planning offer a side effect free alternative," she reported.
The effects of the pill, or any medicine, are different for everyone. There is no right or wrong. How you feel is how you feel. In my opinion, everyone should be granted the opportunity to do what they believe is beneficial for their body. If this means going on birth control pills, I hope they do and it is successful for them.
What I will not stand for is people undermining other people's life experiences and even going so far as invalidating them. I wish society could understand that though it does not happen to many, depression while on the pill is a real and life-threatening side effect.. I loved the physical benefits of the pill, but the mental toll it took on me was one of the hardest and life-threatening battles I have ever faced in my entire life.
Annette McDermott from Healthline reports, "A pilot study showed that depression is the most common reason women stop using birth control pills. It also found women using combination birth control pills were 'significantly more depressed' than a similar group of women not taking the pills."
Throwing the pills away and watching them fall to the bottom of the trash was the most liberating moment. I was free. My mind was clear. I was going to live. I was going to be okay. I was going to be me, Azzy Brown, once again. For good this time.
About the Contributor
Azzy Brown, Copy Editor
Senior Azzy Brown is a Copy Editor for The Spartan Shield this semester. Aside from her work on The Shield, Azzy spends her time working at Chick-Fil-A,...