Unprecedented school schedule results in increase of failing students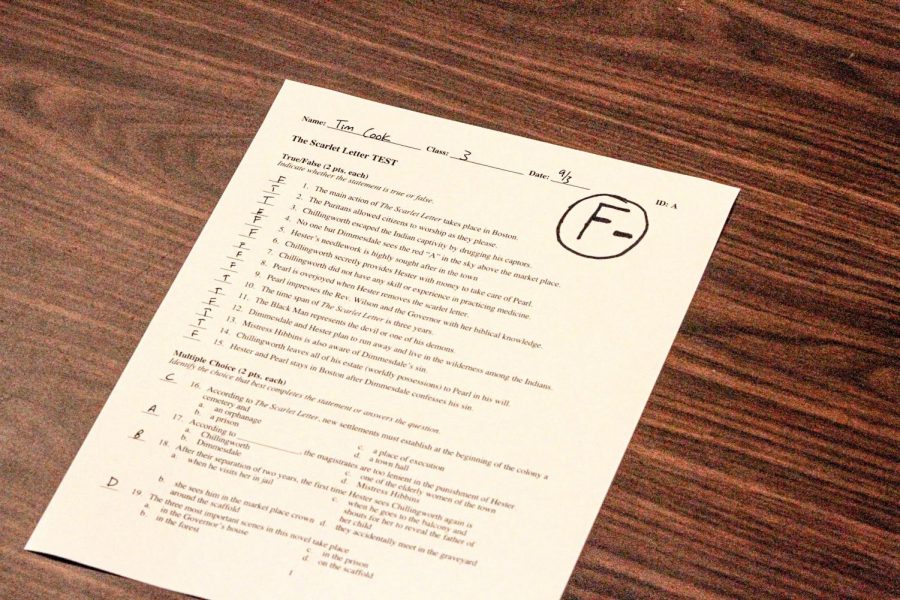 The 2020 fall semester for Pleasant Valley High School students has altered from how students have traditionally learned from previous years.
There has never been a time where so much self-sufficiency has been required of students, and the students who are incapable or unwilling to take learning into their own hands have fallen behind, some even failing their classes. 
Principal Darren Erickson offered his perspective on why more students are not meeting the expectations teachers have set this semester: "I think there's a lot of factors that go into where that frustration is. We have to get better at learning on our own how to teach online. Our teachers are novices at it-every teacher in this building is essentially a first year teacher, they've never done this before."
Erickson also explained how PVHS is unable to provide the abilities to teach to the expectations they set, due to their priority being set on keeping students safe. "We haven't lowered our expectations, but we're limited to how we can teach kids. Our ability to teach just isn't where our expectations are," mentioned Erickson.
There is not a clear answer on how to approach this conundrum of balance between safety and student independence, but many teachers believe accountability is key to student success during this season of COVID-19 and the hybrid schedule.
Senior Ahmed Baig also believed more accountability can only help students."I think that more accountability would help them [students] do better in hybrid learning," Baig said.
Although Baig agreed that an increase in accountability has the potential to help students struggling in hybrid learning, he recognized flaws with this initiative."I think there are a few flaws in the idea. First, I don't know how much more the school can really do to increase accountability more than they already do," explained Baig.
Baig also expressed the importance of how much accountability is placed on students, as it is ultimately up to the student to actually keep up with and complete their assignments.
About the Contributor
Jonathan Glaum, Multimedia Manager
Senior Jonathan Glaum, the Spartan Shield's online multimedia manager is dedicated to two worlds. Music and technology. He has devoted 6 years to trombone...