Outbid by bots
For  years people have been expecting the release of two new generation consoles: PS5 and the Xbox Series X. These consoles have been available for pre-order since the fall, making it very competitive for fans to get these orders. 
There were multiple PV students who waited in line on Sony and Microsoft websites for the chance to pre-order their desired console. However, multiple bots-created by scalpers-took places in line, and got to the pre-orders first. Afterwards, those responsible for the bots sold these pre-orders for higher prices on resale sites like Ebay and Gameflip. 
Senior Seth Good was one of many who was unable to get their hands on a console thanks to bots. "I stayed up all night until 4 am for the PS5, and when I was the next person up, it said that the consoles were sold out. I checked out the people who got the orders for these consoles and they were obviously bots," Good described.
In addition to the bots' unfair advantage, scalpers have also been charging people at unfair prices. Junior Rithvik Vanga described, "After losing out on the pre-orders, I explored retail options, but people were selling at prices that were like $100 above the sale price. It was courageous." For some individuals, they had to work to save money for these consoles, but ended up being ripped off by the scalpers. These actions ruined the pre-order experience for players. 
Moreover, the scalpers' actions overshadowed the overall hype for these consoles, which people have been waiting for a long time. Senior Sam McGrath described, "I was really looking forward to this event, because the consoles were next generation and had exciting features. I was disappointed that people took advantage of this system and spoiled it for many others."  As the PS5 and the Xbox Series X are available to buy in stores on Nov. 12, officials and authorities will be looking to maintain the integrity of sales.
With more next-generation consoles and games being released over the next few years, gaming companies will be looking to maintain control over bots and other retail actions.
About the Writer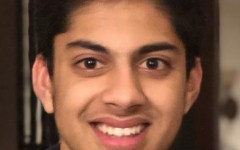 Akash Pradeep, Feature Editor
Akash Pradeep is currently a senior in high school and will serve as the Feature Editor for the Spartan Shield Online. Akash has an older sister who recently...