More than a sidekick: Evolution of the First Lady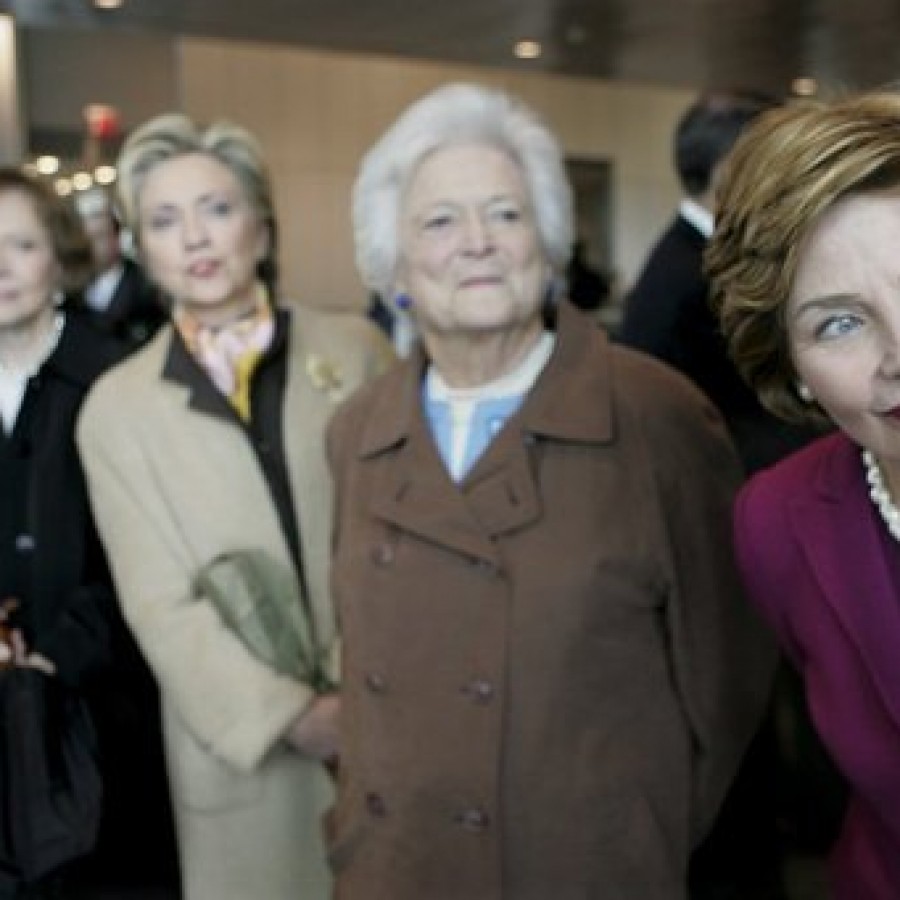 While the president's role has remained relatively the same throughout America's history, the first lady's has evolved from merely a sidekick into her own identity.
The first lady's role in the White House was as interactive or defined as it is today. While it appeared to come with limitless possibilities, there was no real job description, official duties or even a paycheck.
In her biography "First Ladies and the Fourth Estate: Press Framing of Presidential Wives," author Laura M. Burns identifies three main themes in the evolution of the role of the first lady: public figure, political celebrity and political activist. 
The first lady's (FLOTUS) "job" started out as a public figure and the hostess of the White House as she organized and attended ceremonies and state functions with or in place of the president. The inaugural holder, Martha Washington, embodied this role by hosting many state affairs at the state capital which later took on the name "Republican Court"- where the elite women were able to step into backstage political roles. 
Each FLOTUS is included within the first of Burns' two themes, but not all choose to be included in the third, such as Jacqueline Kennedy. Dolley Madison, however, was the first FLOTUS who took on more of a political role as she advocated for orphans and women as well as risked her life to save epochal treasures during the War of 1812. 
While the first ladies after Madison did not spend as much time in the public eye, they were still notable. First ladies such as Hellen "Nellie" Taft, who became the first FLOTUS to voice her support for women's suffrage and for federal legislation, and Florence Harding, who became the first FLOTUS to vote and deliver speeches, cemented their roles as "political celebrities" while also moving the role of the FLOTUS forwards.
The third theme – political activist – was first claimed by FLOTUS Edith Wilson. In the aftermath of her husband's stroke, Wilson took over management of the presidency, which led many to consider her the first "first lady president." 
Wilson's reign started the political activist theme which is still in place today, and starting in the early twentieth century, it became tradition for the FLOTUS to advocate for a cause to better help the country. 
FLOTUS Lady Bird Johnson used her platform to advocate for environmental protection and urban renewal projects. Betty Ford's platform was considered controversial as she spoke out in support of the Equal Rights Ammendment, political issues that affected women and the Supreme Court decision to uphold a woman's right to choose abortion.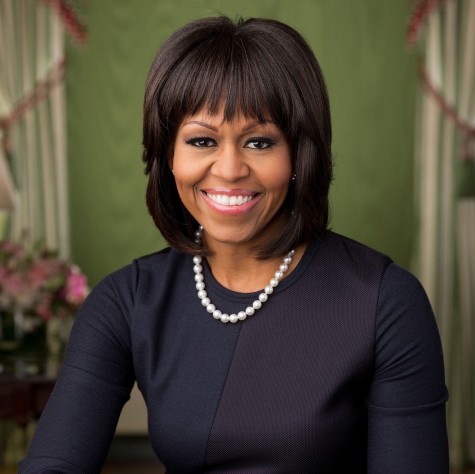 The advocacy continued with Rosalyn Carter using her platform to increase awareness of mental health and disabilities, Nancy Reagan's "Just Say No" anti-drug campaign and Michelle Obama's support for military families and her "Let's Move!" initiative to combat childhood obesity. 
Senior Roshni Patel believes the change in the FLOTUS role was a step in a positive direction. "It empowers all women to be more than just a man's wife," she said. "The FLOTUS gets put into such a high and influential position, which gives her the opportunity to make a real difference."
As the FLOTUS role became more politically involved, the "Office of the First Lady of the United States" was put together to help her achieve her platform's goals. Many first ladies used the office to their advantage, and in doing so helped their platform's benefits expand to as many people as possible. 
While the FLOTUS position comes without a paycheck, it is still considered a full time-job. However, some first ladies chose to pursue "real" jobs while also tackling their FLOTUS duties such as Hillary Clinton, who chose to run for the Senate towards the end of her husband's presidency. 
Despite Clinton starting her campaign while still in the FLOTUS position, she did not actually take on the senator job until after her husband's presidential reign concluded. This set the stage for first lady-elect Jill Biden to make history as the first FLOTUS to have a job outside the White House while also attending to her FLOTUS duties. 
Biden currently is an English professor at Northern Virginia Community College and shows no plans of giving up the position once she moves into the White House in January. Her intentions of keeping her outside job reflect the evolution of her new one and help move the role of the FLOTUS farther into the 21st century. 
Patel admires Biden for planning on continuing her job along with taking on her new responsibilities. "Not only will she have a larger platform to advocate for her causes, but she also gets to make a difference in the individual lives she sees on a daily basis at a job she clearly loves," Patel expressed. 
Freshman Aubrey Holst agrees that Biden's plan to continue teaching is amazing. "She wants to keep doing something she truly enjoys while also portraying a higher role," she stated. "Doing this can show just how hard working she is while maintaining two positions [at once]."
Watching the most recent first ladies embody their roles in impactful and empowering ways has inspired both Holst and Patel to do the same with their future jobs. 
"They have shown me what it is like to make a difference," Holst said. "I want to be able to do something more than what is expected of me and exceed what people think is normal with whatever job I end up doing."
Over the centuries the presidency has been in place, the role of the FLOTUS has proven to have evolved significantly as it has passed through Burns' three themes. By continuing to grow the role today, the many women who have held the title of first lady have shown they are definitely more than just the president's sidekick.