Steals and deals: What to expect of Black Friday 2020
Black Friday is a valuable day for many Americans, with countless people waiting hours upon hours in hopes of securing the best deal on TVs, furniture and other big-ticket items.
However, with the COVID-19 pandemic and changes to Americans' lives, the approach to Black Friday has been modified. Many stores are planning to remain open to shoppers, but have also developed safety measures and precautions to keep customers safe and limit the spread of the virus.
Senior and Target employee Sam McGrath discussed the safety precautions Target  plans to take.  "We are going to have people wear masks and have limited places in lines," he described. "Store members will be around to make sure people are socially distanced and practice good safety habits." The inclusion of these protocols helps both customers and employees stay safe in the Black Friday crowds.
The online shopping component will also play a major role in Black Friday sales this year, because of many customers' reluctance to go shopping in-person. 
Senior Emad Haque is one of these many customers who feels uncomfortable going in-person. "I will not be going to stores this year, because I do not feel comfortable being around many people who are in a hurry to get products," he shared. Online shopping will be more of a priority than previous years, prompting many stores to sell on their websites. 
Multiple stores are still planning to sell the same amount of products as previous years, though. 
Senior Allison Suen has been planning her Black Friday and wanted to make sure she would still be able to secure products. "I have called stores and companies and they still plan to sell the regular amounts of furniture and electronics." These businesses can still achieve their desired revenue by selling the same amount of products, making both customers and businesses happy on Black Friday. 
Despite changes due to the pandemic, many people can expect Black Friday to have the same excitement as previous years. Stores are planning to deliver an exciting online shopping experience so customers can enjoy a great shopping experience filled with deals, making 2020 Black Friday better than expected.
About the Contributor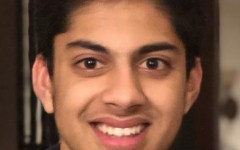 Akash Pradeep, Feature Editor
Akash Pradeep is currently a senior in high school and will serve as the Feature Editor for the Spartan Shield Online. Akash has an older sister who recently...