PVHS to remain in hybrid model for second semester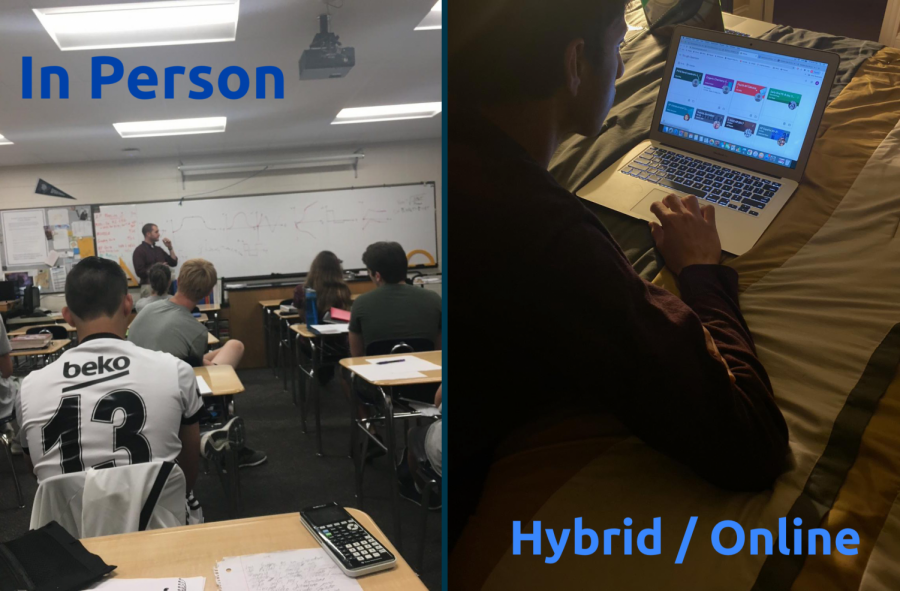 On Dec. 1, Superintendent Brian Strusz announced PV's plans for next semester regarding snow days, the online remote waiver and schedule models for each level of education.
Strusz began by noting the school board plans on using Friday, Feb. 12 and Friday, June 4 for snow makeup days, should school be canceled on account of snow.
He then reaffirmed the course of action the school district would take if 15 percent or more of students are absent due to COVID-19: they will apply for a waiver to go fully online for the following two weeks.
Finally, Strusz ended by discussing plans for the second semester per level of education. The district hopes for elementary students to return fully in-person at the start of the second semester and for junior high students to return fully in-person for the fourth quarter. The school board will make a definitive decision closer to the beginning of the semester.
As for the high school, students will have to remain in the hybrid model through the end of the school year. This is due to the amount of effort required to create a new in-person schedule, as there are many students and classes to keep track of. However, high schoolers have the option to go fully online if they so desire.
Junior Nathan Romans is on board with the plan. "If we can't go back to school 100 percent, I think hybrid and online learning is a great plan," he said. "Hybrid helps me to talk with teachers when I need to while I'm in school. And it allows me to [get] all of my work done on days I'm out of school."
PVHS will also implement new scheduling strategies for the second semester. Besides limiting class size to observe social distancing, PVHS Principal Darren Erickson wants to incorporate additional prep time into teachers' schedules.
The shift to the hybrid and online models of learning gave many teachers more work, as they now have to prepare materials and lessons for both online students and in-person students on a specific day. Furthermore, teachers are required to hold office hours for fully online students.
"If we are able to provide even a little [more prep] time during the week, hopefully we can help them with both their stress and overload as well as giving them more time to simply manage all of these demands," Erickson speculated.
Currently, the high school plans to hold finals in June as usual. The school board is waiting to see if the state sets additional in-person learning requirements before making further decisions regarding finals.
Next year, though, Erickson hopes for a sense of normalcy. "[I hope to see] students in school, teachers teaching, everyone interacting and all of us having a newfound appreciation of being able to eat together, hang out, collaborate and socialize without the fear of catching a disease," he articulated.
Although returning fully in-person is the desired outcome, much can happen between now and then. In the meantime, the school district's "biggest goal remains to offer the best education for our students as we can."
About the Contributor
Jonathan Sulgrove, Opinion Editor
Pleasant Valley High School senior Jonathan Sulgrove holds the position of Opinion Editor for the Spartan Shield this year. Sulgrove loves all things technology....