What comes next? Plans for the rest of the school year
Transitioning into 100 percent in-person schooling brings new questions to the table, many regarding the future of student activities and events. 
Though the new adaptation to learning does not mean that everything will return to normal, it raises a big question: what will the rest of the year look like for students?
The class of 2020 had their share of struggles due to the pandemic, with no prom and a virtual graduation. However, many believe the class of 2021 has missed out on more of their senior year. This year's seniors missed out on typical PV festivities like homecoming and the Student Hunger Drive and are wondering if they will get to attend prom and graduation. 
Senior Libby Bowe shared her thoughts towards the lack of high school activities this year. "I honestly don't mind that we didn't get to have a homecoming or winter dance, but as a senior, and prom being our final dance, I do wish that we could have that," she said. Bowe, along with many other seniors, hope that COVID-19 will become less prevalent to allow prom to occur. 
"However, if I had to choose between a prom and graduation, I would definitely choose to have a proper graduation. I think it would be appropriate to wear masks at graduation, but I guess I'm hopeful that COVID won't be as limiting by the time graduation comes around," Bowe continued. 
With prom and graduation being the final two major events of high school for seniors, many are hoping that COVID will die down by then or the school can find a way to allow these events to occur safely. 
Senior Paulina Garza, who is also an avid member of the social committee provided some insight on the situation with school dances this year. "We do not plan on having a homecoming or a turnabout this year. We still have the spot reserved for prom, but it is up to administration to figure out if we will be allowed to have a prom this year or not," she commented. 
Although COVID-19 restrictions make it difficult to host dances, or other large events, the ever-changing status of the pandemic gives students hope. 
While upperclassmen are worried they will miss their last chance at going to these events, underclassmen have their own feelings towards this situation as well. 
Freshman Kelsi Gill wishes that COVID-19 had not canceled the dances this year. "I wish that I could have had school dances for my first year in high school because I have never been to a dance before, so it would've been a new experience for me," Gill explained.
"I really hope there is turnabout or homecoming this year because it would help a lot of kids get their minds off of school and COVID and just have fun. I do think that there should be some restrictions though, just like the ones at school," Gill continued. The lack of school festivities this year has left many students feeling unsatisfied, underclassmen and upperclassmen alike. 
Other spring events, such as Mr. PV, are on hold currently as Spartan Assembly works to find a way to put on the events while still complying to COVID-19 restrictions. Junior Allisa Pandit, an executive member of Spartan Assembly, explained that the council is hoping to hold their typical events possibly through live streams, or in-person if possible. 
Another popular event in the spring is the spring Improv Night, held by the PV Drama Department. Senior Taze Wilson hopes that they will be able to hold the event in-person while following COVID-19 guidelines, but said that if that is not possible then they will present the event through a livestream, similar to the fall Improv Night. 
The newfound hope that this pandemic will come to an end soon has students and administrators working hard to plan much anticipated events for everyone. Regardless of whether or not things will go back to normal by the end of the school year, many students are thankful for the effort that is being put into ensuring safety as well as normalcy for the school year.
About the Contributor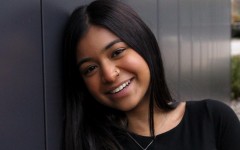 Muskan Basnet, Copy Editor
Senior Muskan Basnet is a Copy Editor for The Spartan Shield this semester. Outside of the The Shield, Muskan spends her time working at Dunn Brothers...