Why are we still taking Iowa Assessments this year?
Iowa Assessments are set to take place at PVHS on March 22. The standardized tests are administered by school districts across the state of Iowa to determine student placement and are used to provide local and national comparisons in reading, writing, mathematics and science.
Despite a school year of compromised education as a result of the pandemic, Iowa Assessments are still being administered. From a 100 percent online learning model last spring, a hybrid model last fall and now an abrupt return to 100 percent in school, learning standards from various subjects' curriculums were forced to be bypassed.
There is criticism regarding standardized testing because it fails to accurately assess the students knowledge or progress, and it does not make sense to fit the test into the school's calendar. 
Junior Aayusha Adhikari believes that taking the assessments during a COVID driven school year further risks students' education."To take away more valuable learning days to complete something that doesn't even accurately measure students just seems unfair," Adhikari expressed.
Not only does the curriculum not allow room for Iowa Assessments, neither do students. They go to school for seven hours a day, they balance their extracurriculars, family life, work and friends. The school year has forced students to survive and manage rather than learn. 
Junior Tarun Vedula believes schools should put shift focus to more important matters. "In the current circumstances, I don't think it's worth worrying about standardized testing but more mental health and if kids are learning in general," he explained.
In an unprecedented time in which the nation's education system has been threatened by a virus, it is vital that students are putting all their efforts towards learning. How can the system properly assess students whose education and mental health have been tarnished because of isolation?
Adhikari worries for the health of students because of the work they have put in surviving a pandemic and keeping up with their daily activities. 
"I am more scared about how I will be able to keep up with school in the future," she said. "This year has taken a toll on my concentration and time management skills, and I know that a lot of students fear the next 'normal' school year."
Taking the Iowa Assessments, this year especially, is a waste of much needed instructional time after so much has been lost. The education system must meet the needs of teachers and students rather than assessing them in a period of vulnerability.
About the Contributors
Sid Sharma, Feature Editor
Sid Sharma is a senior and Feature Editor of the Spartan Shield Online. Sid has been heavily involved in school activities that require public service,...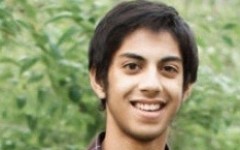 Ani Pradeep, News Editor
Ani Pradeep is currently a Senior in high school and plans to study medicine at an undecided college. While being very invested in his studies, Ani also...