The fall of Andrew Cuomo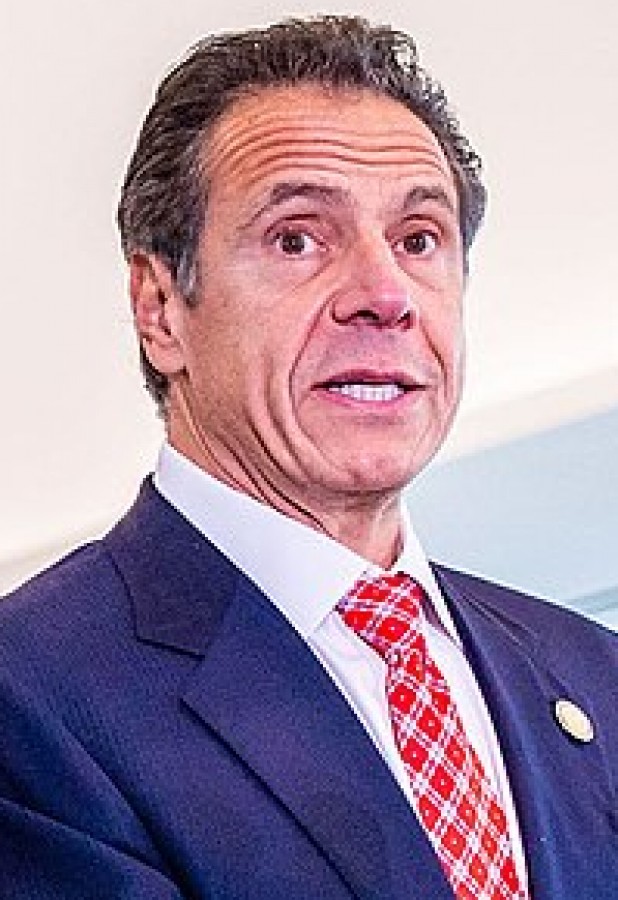 New York Governor Andrew Cuomo was put into the national spotlight for his leadership during his state's fight against COVID-19. One year later, however, allegations of sexual harassment and false reporting have tarnished his public image.
Cuomo has been accused of sexual harassment and innappropriate advances by several women that are current and former employees of his administration. Charlotte Bennett is a 25-year-old former aid to the governor, and she told the New York Times that he had asked her about her sex life and whether she had ever had sex with older men.
Another former aide Linsey Boylan spoke out against Cuomo. In an online essay, she claimed that Cuomo asked her to play strip poker during a flight in 2017 and even kissed her on the lips in 2018. Cuomo's office, however, has denied these allegations.
Cuomo apologized to these women in a public statement. "I now understand that I acted in a way that made people feel uncomfortable. It was unintentional and I truly and deeply apologize for it," he said in a press conference on March 3. While he said he felt awful for these women he added that "[he] never touched anyone inappropriately."
The governor has also been ravaged by his inaccurate reporting of nursing home deaths in New York. Last Spring, Cuomo launched a requirement to send recovered COVID-19 residents back into nursing homes. His critics believed that this policy led to an increase in virus related deaths in nursing homes, but the State Health Department found this claim to be false.
The State Health Department, however, found that his administration inaccurately counted the number of COVID-19 related deaths in nursing homes. The department's data for the number of fatalities was 50 percent higher than what was reported by the Cuomo administration. 
In January, New York Attorney General Letitia James reported that the administration undercounted covid related deaths in nursing homes by several thousand.
PV Alumnus Kadin Kruse believes the public should look beyond past media portrayals of Cuomo and focus on these women's stories and his misleading reporting. "We have to look forward and determine what kind of people we want in office. I'd much rather have honest people in office rather than politicians trying to protect their public image through lying," he stated.
On March 11, the State Assembly announced that it would open an impeachment inquiry into Governor Cuomo's sexual harassment allegations and his false reporting of COVID-19 related deaths in nursing homes. This is a bipartisan effort to bring accountability in the midst of a divided nation.
Kruse supports the bipartisan effort of investigating Cuomo's alleged misconduct in office. "This is not a political investigation but rather an investigation into the morals of the man. We need public servants who are willing to tell the truth because that is what this country needs," he said.
Cuomo will not resign despite growing calls to do so from democrats and republicans. Senior Emad Haque believes that it is vital to hold all politicians accountable. "We have to let go of our political views and amplify these women's voices. It's important that we have people of good will in public office," he commented.
Once seen as the leader this nation needed during the pandemic has now turned into the leader in question. Governor Cuomo's sexual harassment allegations and false reporting is leading to the fall of his political career. It also encourages a divided nation to consider what this country needs: listening to women's stories and finding the truth.