Top 7 jobs for busy high schoolers in the QC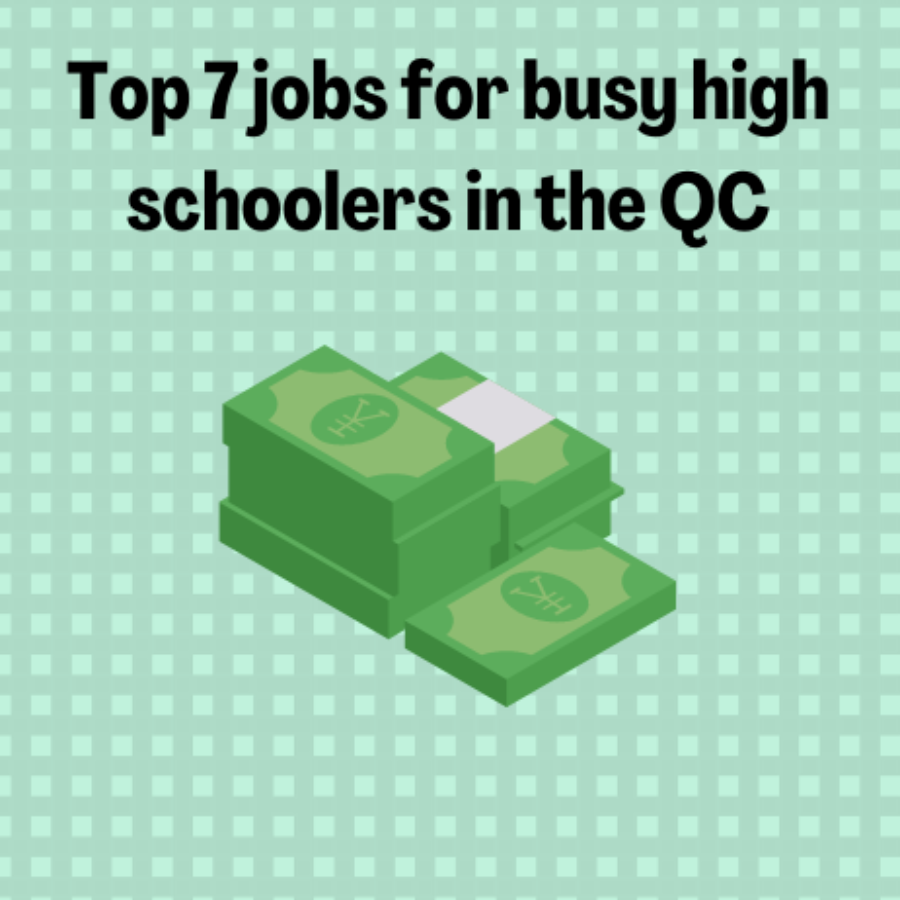 High schoolers are always looking for extra cash. Whether it be to fund a caffeine addiction, purchase a new pair of shoes or pad a college savings account, having a job ensures that these needs can be satisfied. But money is not always the easiest thing to come by – especially for busy high schoolers who already have enough on their plate. These part time jobs are ideal for any busy high school student looking for a flexible, well-paying job.
Being a barista at Dunn Brothers is perfect for anyone who enjoys interacting with people in a relaxed environment. Employees can work flexible shifts, receive tips and enjoy many other perks – including a shift drink and employee discounts. Dunn Bros has two locations in the QC and great people to work with!
"Working at Dunn Brothers is super flexible. It's nice if you're a busy student because they're really understanding so I'm able to do theatre and choir," said juniorLeah Mendelin.
Looking for a steady babysitting job? Child Watch at the TBK Sports Complex is ideal for anyone who enjoys playing with children. Employees can schedule themselves on Saturday mornings or in three hour shifts after school! 
"This job helps me forget about anything that's stressing me out with school and just hang out with kids for a few hours," senior Jillian Keppy shared. "It's a great way to unwind and the hours ensure that I always have enough time to finish my school work when I get home."
Working at Fareway is highly accessible for high schoolers and offers many important life skills that one can only get from working in retail – customer service, communication skills, working under pressure and more. The job requires minimal experience and is a great entryway into the world of employment. 
"My favorite part about working at Fareway is working the closing shift with my coworkers who are amazing. I also enjoy getting every Sunday off because we are always closed," junior Leila Assadi shared. 
Is math your favorite subject? Working as a Mathnasium instructor is the perfect job for anyone who is in high level math, enthusiastic about teaching and is good with children. The center is located adjacent to the high school, and the hours revolve around when school is in session!
"In my time working at Mathnasium I've had the pleasure of working with students of any age that are passionate about math. The crazy things I've heard from the younger students only add to the fun of working there!" said senior Nathan Romans.
Are you too busy during the school year to commit to a part-time job? Lifeguarding might be the fit for you! Lifeguarding is a fun and easy way to earn money during the summer – and you get to spend your shift at the poolside! 
"I've worked at the DCC for two years and I have really enjoyed working with my friends while getting a tan. I have made so many friends and met so many people through lifeguarding!" senior Lauren Puthoff shared. 
Lawn care is perfect for any high schooler looking for a stable job during the summer or on weekends. Although it's a seasonal job, it requires little experience and is always in high demand. This job gives high school students the independence to schedule their own timings and determine their own wages. 
"My landscaping company runs during the summer, and we mostly work with lawn mowing and tree cutting. It's a work environment like no other with extremely open hours," sophomore Otto Hofmann said. 
Reselling is an easy way to make some quick money that allows you to set your own margins. From Trident gum to streetwear, reselling allows people to run their own businesses and sell whatever their hearts may desire. Many high school students treat this lucrative business as a fun side hustle.
"I like reselling because it's a fun, fast, and fairly easy way to make money," senior Sidney Brockmann expressed.