Violence against Suni Lee reveals the dire reality of AAPI hate in America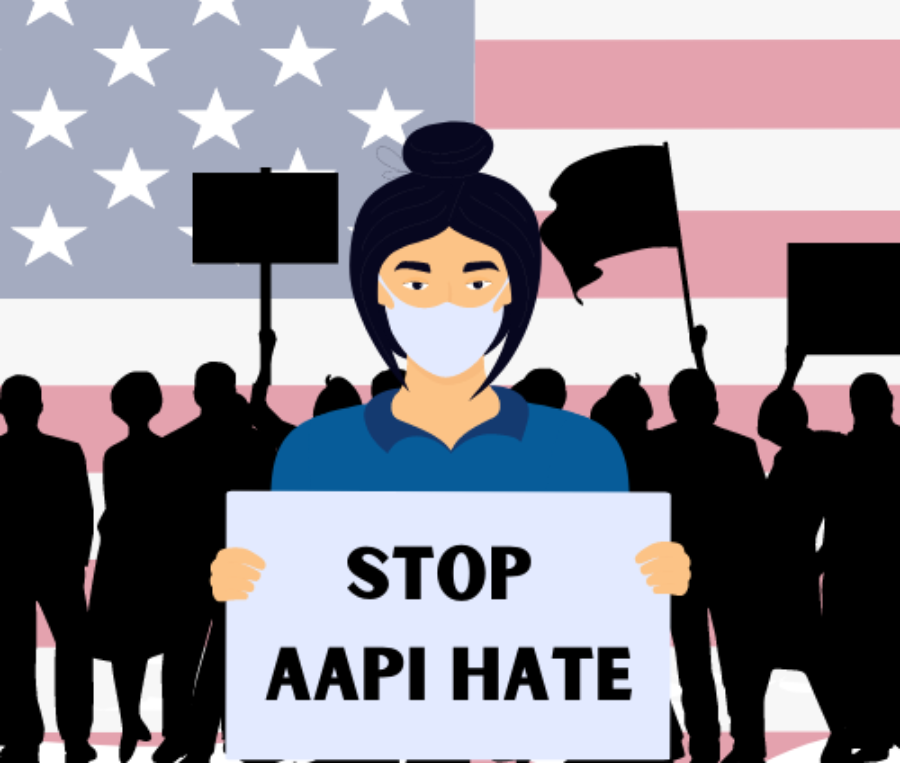 In an October 2021 attack that targeted renowned gymnast Sunisa "Suni" Lee, it became strikingly clear that even the famous and accomplished are not exempt from race-based hate.
Lee was the first Hmong American to represent the United States at the Olympics. In her Olympic debut, the 18-year-old quickly captivated international audiences with her outstanding uneven bars routine, later winning the women's all around gold medal. Lee left the 2020 Tokyo Olympics with three medals as an international phenomenon. 
Yet her medals and Olympic success did not hold any weight when Lee became the victim of a hate crime. 
In a recent interview with PopSugar, Lee came forward about a racist encounter she had last month in Los Angeles when a group of passengers in a car pepper-sprayed and yelled racial slurs at Lee and her friends while they were waiting for an Uber. 
This attack on Lee left many wondering, "How could someone of such high stature be a victim of hate crime?" But what many do not realize is that racism is independent of fame or socioeconomic status. After all, celebrities are human, too, making them just as susceptible to being targeted. 
"I didn't do anything to them, and having the reputation, it's so hard because I didn't want to do anything that could get me into trouble. I just let it happen," Lee told PopSugar.
Although Lee felt powerless in the moment, her sharing of this incident spoke volumes. Through Lee's example, young gymnasts that idolize her can take away that it is not enough to have confidence while competing, but to also have confidence when speaking up about difficult topics. 
Most importantly, this incident helped the world see that being famous does not grant immunity from hate crimes when being a person of color. 
The pattern of violence against those who belong to the Asian American and Pacific Islander (AAPI) community is not a new one. During the COVID-19 pandemic, the country saw a rise in xenophobia and skyrocketing attacks on AAPI persons due to misinformation about the pandemic. The coalition Stop AAPI Hate received reports of more than 10,000 hate incidents against AAPI persons between March 19, 2020, and Sept. 30, 2021.
Junior Amory Brown is one of many high schoolers who has been affected by these tensions. "Racism against AAPI people is very normalized, so much of it goes without being noticed, especially during the pandemic. I had countless people make jokes regarding my race, saying things like I would give them COVID or that it was 'my people's fault.' I even had a child as young as 10 years old tell me to go back to Wuhan," Brown said. "This goes to show that even at a young age, people are taught that racism against the AAPI community is acceptable, and that is not okay." 
The issue of AAPI hate was preeminent in the former half of 2021 and has been extenuated as this year comes to a close – but it still has yet to be resolved.
The culture of willful ignorance is in part due to lack of exposure. Unless people see it for themselves, the issue of hate crimes is not taken seriously. That is why it is so important for celebrities and popular figures to share their stories. When celebrities such as Lee are outspoken about their experiences, it makes the issue more grounded, reaches wider audiences and serves as a call to action, leaving Americans to contemplate, "How can we do better?"