Addressing the abhorrent: Recognizing the root issue of disrespect in our schools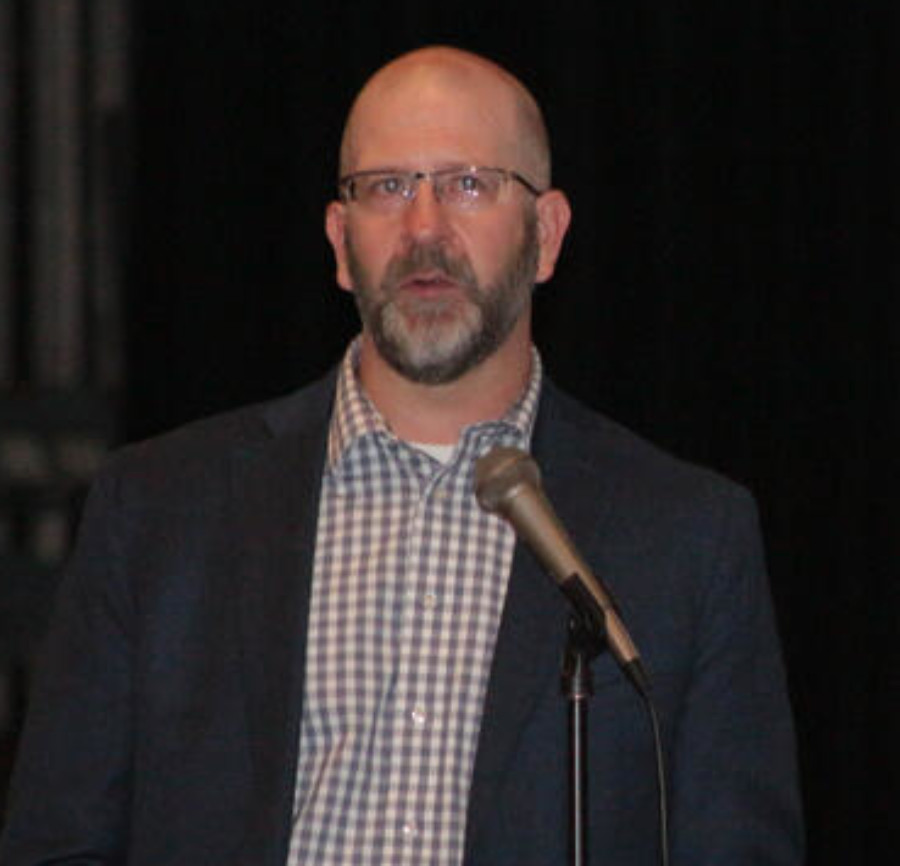 Every school year, students fill out a Conditions for Learning Survey administered by the state of Iowa in an effort to improve various elements of education. In October of 2021, PV received their results, which included a shocking statistic – approximately one-third of students believed there was a significant lack of respect in our schools. This disrespect, students shared, was significantly noticeable in three types of interactions: student-to-student, student-to-teacher and teacher-to-student. 
To combat this shocking discovery, PV held a student town hall in an effort to hear and understand the conditions that led students to respond to the survey so negatively. While the town hall was an assertive effort to seek to understand the disconnect between the perception of administration and students, it seemed as though this effort to seek student opinions was happening too late. After all, the results had already shown a growing lack of respect in schools and many students had experienced it firsthand.
Though hosting a schoolwide town hall seemed like an idea that could change the repulsive narrative of disrespect at the high school, it pointed to a larger issue: there is a deep-rooted problem in our schools, and we are failing as a district if we neglect to properly address it. 
Disrespect often manifests itself verbally, and these words have the potential to cause lasting emotional damage. PV's previous efforts to increase respect have proven ineffective. As a result of this, students and staff have to live with the harsh reality of statistics proving that one-third of the student body believes disrespect is a foundational issue in our school. 
This problem extends beyond PV's administration, however. In today's culture, lack of respect is a devastating problem that will create long-lasting issues if it is not swiftly and properly addressed. Unfortunately, it seems that PV's main focus is exclusively on interactions between students. 
To solely focus on student interactions is to blatantly ignore the glaringly obvious entirety of individuals impacted by disrespect. 
Addressing all relational aspects of disrespect is crucial to the district's future. Respect must be reciprocated between students and teachers, not just between students.
Bryce Vining is a junior at PV who was unable to attend the town hall meeting but has a passion for ensuring that respect is maintained. "I have certainly noticed many areas where students are not respectful of each other and have purposefully engaged in hurtful conversation. I have also observed incidents with increasing frequency when teachers have neglected to respect students when addressing them in the classroom," he shared. 
No student should feel that their time of learning is impeded by disrespect, whether from a teacher or classmate.
Since the town hall meeting, no official changes have been announced by the school, though there have been multiple occurrences of public disrespect since then. These instances include one that warranted a public statement from PV in the form of an email to parents of high school students and a school announcement following a case of racism and hatred. 
We cannot continue to tolerate situations where the dignity of any student or teacher is not upheld. Stopping the issue must be a high priority with required action from both students and staff in an effort to set an official new precedent of respect. All individuals are inherently worthy of being held in high esteem. 
This starts with taking the proposals for change from students and staff seriously. 
One of the students who sparked this conversation by attending the town hall meeting was senior Isaiah Pielak. Pielak is passionate about revoking the disrespect within schools and proceeding in a manner that works to recognize the flaws in our current system and commits to changing them. 
During the meeting, Pielak openly addressed the issues with respect that he saw and has continued to reiterate his opinion. "I think that the two primary causes for the lack of [respect] at PVHS are a lack of empathy and a society that has increasingly grown accepting of disrespectful discourse," he shared. "It is difficult to disagree with someone and have a civil conversation in our society today, and that has seeped into our schools."
He continued, "More directly related to school discussions, however, is that individuals often attempt to pass off harmful words and disrespect towards others as jokes. They fail to empathize with others and see that what they are doing to try and make themselves seem funny or popular is harming someone else."
While empathy is frequently discussed when advocating for positive change, districts and individuals must hold each other accountable to take action upon it. After all, words without actions will only perpetuate the appalling cycle of disrespect that must be stopped.
Thankfully, it seems that PV wants to take action rather than give lip service to the abhorrent climate of disrespect.
Thomas Lovejoy is an Instructional Coach at PV and served as a moderator for the town hall. He believes the meeting will prove advantageous for the future. "[D]efining what respect means to different individuals is a positive way to approach improvement," he shared. "We all have a role to play in continuing to improve the respect that we show one another."
To define respect and brainstorm ideas that may lead to effective solutions, members of PV's administration have publicly shared that they will be meeting with various students and student organizations in an effort to push for reform and change. 
During these meetings, it is crucial that the value of diversity in thought is mentioned and that the opinions of students from a variety of demographics, including students of varying political views, are considered. PV administration has an incredible opportunity to promote and advocate for the respectful discourse between students that Pielak and many others desire, and it is time for them to take effective action.
As Lovejoy stated, every individual has a role to play in improving the climate at PV. Neglecting that responsibility will ultimately lead PV back to a place where disrespect is fostered and tolerated without significant punishment.
Students and teachers alike must recognize the ramifications of their disrespectful actions and words and commit to ending them.
In a society that has made disrespect a norm, PV must take the actions necessary to truly commit to excellence for all students by creating a safe learning environment that fosters growth. We must model the exemplification of character and spark change by encouraging a new norm of respect.