REVIEW: "Uncharted" makes for a disappointing video game to movie conversion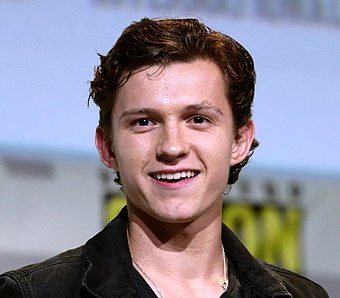 On Feb. 18, 2022, Sony Pictures released "Uncharted" into theaters in the United States. With a loaded cast including names like Tom Holland, Mark Whalberg and Antonio Banderas, the adventure-filled movie was set up to be great – but did it live up to its expectations?
The movie "Uncharted" is based on the action-packed "Uncharted" video game series. These video games and the movie tell the story of an orphan named Nathan "Nate" Drake who is recruited by Victor "Sully" Sullivan to help him find Portuguese explorer Ferdinand Magellan's lost ship, which is said to have five billion dollars worth of gold on it.
Nathan's older brother Sam Drake, who mysteriously disappeared, left behind plenty of clues for Nathan to decipher which would lead him to the treasure. Deciphering these clues is not the only challenge Nate and Sully would face, though.
Nate and Sully run into plenty of other greedy treasure hunters in the process of finding the treasure. The result is a violent tail-chase to see who can find the treasure first.
The movie has thus far received a 40% rating by Rotten Tomatoes. "Promisingly cast but misleadingly titled, Uncharted mines its bestselling source material to produce a disappointing echo of superior adventure films," stated Rotten Tomatoes critics consensus. 
Junior and theater member Charles Budan was also not very impressed by the film. "It was pretty bad; the movie didn't do anything very innovative, and there was very little artistic expression overall. But then again, that wasn't to be expected in this movie," he said.
The movie felt very similar to the wildly popular Netflix series "Outer Banks." Throughout the movie, the entire plot was extremely predictable. There were very few turns in the story that left viewers surprised, and throughout the movie, the expectation for a crazy plot twist to happen was there, but unfortunately, it never came. 
The movie was not received poorly by everybody though. "Overall I thought the movie was good and the stunts in the movie were amazing!" stated freshman Josephine Guara.
One thing that was interesting to follow throughout the movie was the character development of Sully. From the beginning of the movie, he was a greedy man who did not care who he hurt en route to getting the treasure. However, by the end of the film he was willing to give up the treasure for his trusty partner Nate. The motif of trust was present in the entirety of the movie.
Overall, the movie did not live up to the high expectations the amazing video game series had built up for it. Even with the lack of plot development and twists throughout the movie, the star-studded cast and amount of action were still enough to make it a decent watch.