Cross country running through adversity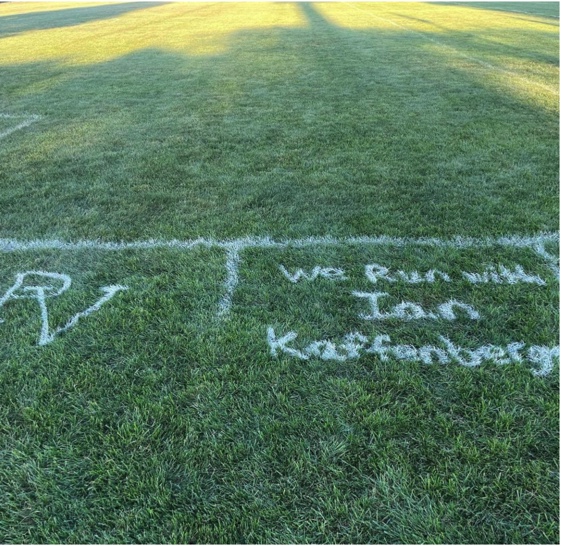 In cross country, which many consider the most physically and mentally demanding sport, adversity is unavoidable. The manner in which these athletes consistently put strain on their bodies allows them to develop a very high tolerance for adversity. The adversity often manifests itself in the form of injuries.
The Pv boys' cross country team faces injury-related challenges every year. Senior Luke Knepp has had a flurry of unfortunate injuries that have left him sidelined in recent years. Shin splints, stress fractures and muscle strains all weigh heavy on the minds of the runners. Numerous epidemiological studies have approximated that up to 70% of runners experience some form of an overuse running injury each year. 
Injuries are not the only factor weighing on the minds of the runners this season. Recently, Ian Kaffenberger, a former PV cross country runner, tragically passed away. In the week after his passing, the team has worked to honor and celebrate all that Ian was as a teammate, friend and person. 
On Saturday, Sept. 3, the Spartans competed at the Spartan Invitational. The starting box for the Spartans was inscribed with the message, "We run with Ian Kaffenberger." The Spartans placed 5th in the race with an impressive 4th place finish from senior Jacob Mumey. 
Mumey discussed the race. "I think we are looking pretty good, tough day today. It has just been a long week with everything going on. All that matters is that we gave 100% effort, and I know next at Marshalltown we are going to be back and a lot stronger," he said.  
Coach Erik Belby also shared his thoughts on the situation."I think the team is steadily improving, but we have had a lot of setbacks such as injuries, illness, and the whole mental stress from the Ian Kaffenberger situation. There have been a lot of bumps in the road, but overall I know we will keep progressing," he stated. 
One thing is certain for the future: the team will continue to work hard, compete and embrace the memory of Ian in their journey through adversity.
The Spartans will compete at Marshalltown Thursday, Sept. 8.