Adnan Syed Case Overturned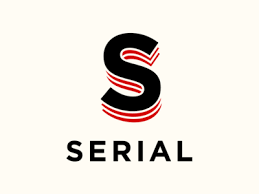 18-year-old Adnan Syed of Baltimore Maryland, was sentenced to life in prison for the alleged murder of his ex-girlfriend Hae Man Lee on Feb. 25, 2000. On Sept. 19, 2022, Syed was released from prison after his conviction was overturned because of the emergence of new evidence. 
After being missing for a month, Lee was found dead in a shallow grave in a secluded area of Leakin Park. Lee's ex-boyfriend, Syed, became the top suspect. Without any evidence of the crime scene beyond the word of a friend, Syed was found guilty and sentenced to life in prison with no chance for parole. 
After 23 years in prison, outcomes weren't looking promising for Syed. That changed last fall.
In October of 2021, Maryland passed the Juvenile Restoration Act (JRA). The JRA prohibits judges from giving minors a life sentence without the possibility of release. Due to a lack of reliable forensic technology, recent additional information, suspects and the withholding of substantial evidence from the prosecution, Judge Melissa Phinn overturned Syed's conviction. 
Syed is now free and currently in home confinement. 
Drake Law School graduate and Scott County District Court Judge Patrick McElyea gave his insight on the legal process. "A conviction can be overturned in a few different ways. Assuming the conviction was affirmed [approved] by the appellate court the next route would be something that is called a post conviction relief."
McElyea continued, "Assuming someone prevails in their post conviction relief petition they are often sent 'back to square one'. So it would be as though they had just been arrested on the case and all the new timelines begin." McElyea also noted that if the defendant was to be tried again, his conviction proceeding is treated as if a civil trial, ruled by a judge rather than a jury. In Syed's case the state has 30 days to decide to retry him. 
Since his original sentencing, Syed and his case have generated a cult following. Much of this can be attributed to the popularity of the 2014 podcast "Serial" by journalist Sarah Koenig. In the podcast, Koenig retold the story of the case through interviews with Syed, defending him and sharing his side of the story. Due to the most recent news of the case, she has come out with another installment in her famous podcast. 
Many fans of Koenig's work are eager to follow the case, as it is still yet to be solved. True crime enthusiast Ella Jones heard the recent news of Syed's case. "There was just something about the investigation that didn't add up," she said. "There were a lot of unanswered questions after I listened to the whole program."
Jones' initial introduction to the podcast piqued an interest in the case that remains years later. Jones found herself intrigued by the case's newest developments. "I am glad to hear Syed's conviction was overturned. I always thought he was innocent," she continued. Like other followers of the case, Jones is anticipating the results of the now unsolved murder of Lee.
As "Serial" continues to attract  listeners, a new band of inquisitors in the case, all asking the same question: if not Adnan, then who?