A little less happy at Happy Joe's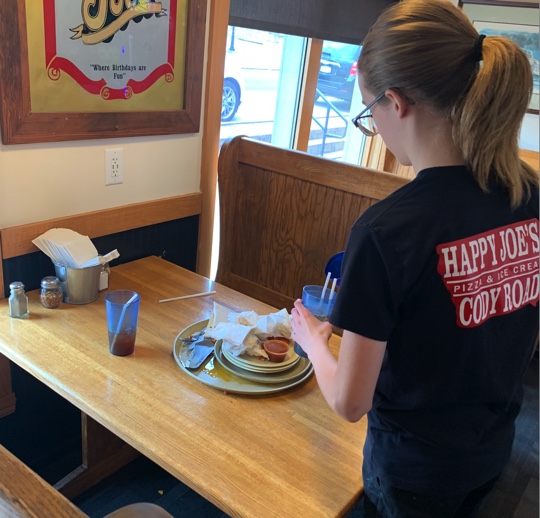 The name Happy Joe's has been associated with the Quad Cities for decades. The popular pizza parlor chain celebrated its 50th anniversary earlier this year. As the restaurant is gaining more recognition, it might be disappearing before our eyes.
Last month, Happy Joe's filed for bankruptcy for two restaurants in the Quad Cities. The stores had been outdated and losing profit due to increasing costs. Janene Murphy, the business teacher at Pleasant Valley, understands the issue.  
"If the store is dealing with a supply chain issue and not getting enough supplies, the entire franchise could have issues,"Murphy shared.
The stores haven't seen a renovation in nearly twenty years and have been underperforming compared to the franchise's other stores. 
Despite two of the restaurants closing, the company is still expanding. The franchise has opened more locations in the past 18 months than at any other point during the last ten years, showing that the chain is still thriving despite the setbacks. "I've been in the restaurant for pizzas a few times and I really enjoyed the environment, that's the main reason I started working there." said LeClaire Happy Joe's employee, Landon Giese. 
Giese has been working at Happy Joe's for over five months and has mixed feelings about the local business. "Getting compliments from people on the pizza quality is a great feeling. When customers get mad, it's hard because we're trying our best to provide them with the best customer service possible," Giese shared. Giese thinks Happy Joe's workers do a lot more than most pizza places because of the extra care they put into their work.
Happy Joe's still has a more challenging time than most big pizza places despite the push for better customer service and care with its pizzas. "Bigger companies can buy materials more cheaply because their orders are bigger," Murphy said. When stores buy $100,000 worth of pizza sauce, it's cheaper than buying $10,000 worth of it, which is why local businesses have a more difficult time competing with large companies.
Happy Joe's may be closing down some of its restaurants, but it has shown no signs of slowing down. With the upgrades, the stores have been making and the continued friendly atmosphere, it's hard to see the business not succeed.