Electric bikes rise as a new form of battery-powered transportation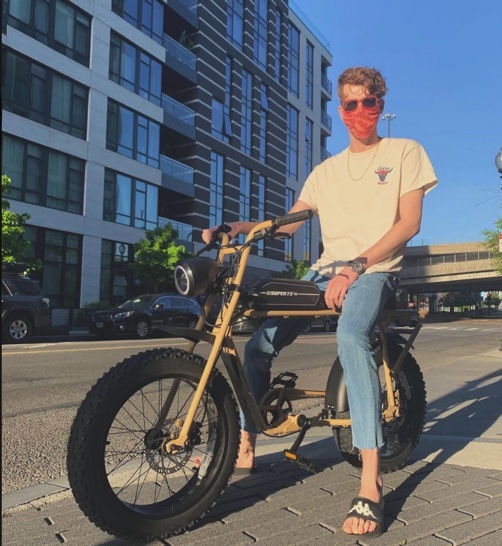 The recent push for more environmentally friendly and electric technology has sparked countless innovations that have revolutionized the transportation sector. Consumers' increasing desire for more efficient modes of transportation has propelled many startups to success. 
Most recently, electric bikes have gained popularity as a reliable and clean form of transportation. 
Historically, using a man-powered bike for an urban or suburban commute has required something that many people try to avoid: exercise. Big hills, rainy days and the inevitable possibility of showing up to work sweaty have repelled many from using traditional bikes and deemed them inconvenient in many metropolitan areas.
However, in the past few years, bikes have made a comeback. The new wave of electric bikes with their sleek designs, efficiency and convenient features have changed how people view bikes as a means of transportation. 
The newfound interest in this invention has been positively reflected in the sales of e-bikes. Between 2020 and 2023, upwards of 130 million electric bicycles (using all battery technologies) are expected to be sold worldwide. In 2019, the electric bike market was estimated at a whopping $15.4 billion and is expected to achieve a Compound Annual Growth Rate (CAGR) of 7.5% between 2020-2025. 
The ability to spice up a morning commute with instantaneous acceleration and unique style has made the bikes a popular choice for many city dwellers. Andrew Medema, a Boston resident and moped enthusiast, purchased a SUPER73 e-bike on a whim during COVID and has coined it his 2nd best purchase ever after a vintage style moped he purchased years ago. "In the heart of COVID, I started to see this Super73 company pop up and thought it was just the perfect addition to the fleet. It was totally opposite than the other moped I had… it was sleek, electric powered and ready to go off-road," he said. 
In his time with the bike, Medema has become aware of the practicality and fun that the bike provides in the city. "It's the best way to get around the city – better than car, train, bus, Uber, you name it. (It is) Speedy, conven~ient and just an all around blast," Medema shared.
Besides providing practicality and fun in an inner-city setting, e-bikes are enabling more people to enjoy the benefits of riding a bicycle without the limitations of athleticism. 
Junior Luke Eckman, an employee at Healthy Habits, a bike shop in Bettendorf, has seen an increase in sales of e-bikes among older people. "The most commonly purchased type of e-bikes are comfort/cruiser style bikes. Many elderly and retired people love cruiser e-bikes because it helps them overcome some of the limitations that come with older age," he said.
Looking to the future, a large emphasis will be placed on efficiency: efficiency of space, time and fuel consumption. While much emphasis has been put on electric cars, other more niche means of transportation such as electric bikes are becoming increasingly popular in the dynamic transportation climate. Their ability to provide cost-efficient, practical and especially fun transportation will continue to evolve, helping the environment and people.