Lack of funding in Iowa's secondary schools fuels educational inequity
As secondary education continues to be a topic of concern among Iowa legislators, elementary and middle school students are facing changing learning environments. Public school districts are highly dependent on state and local funding, and a lack of funding can negatively affect students in the long run.
School districts' funding across Iowa is dependent on the surrounding tax bases. As a result, elementary and middle schools nestled in wealthier neighborhoods are able to offer more programs such as robotics, music, sports, recreational activities and field trips, granting students a more holistic education.
Junior Becca Hahm, who attended #5 ranked Hopewell Elementary and #52 ranked Pleasant Valley Junior High, reflected on her elementary and junior high school experiences and how they helped her determine her goals. "Having access to extracurricular programs in elementary school and middle school allowed me to explore multiple career avenues while also getting an interdisciplinary education by participating in the performing arts and athletics," she shared.
Wealth disparity runs deeper than just extracurricular activities and programs. Students from families in the top fifth percentile of financial status are twice as likely to receive gifted and talented services than equally achieving students in the bottom fifth.
With access to more opportunities for extracurricular involvement, gifted education and areas to express their educational aptitude, elementary and middle school students that attend schools in wealthier areas are significantly ahead of their peers when starting high school.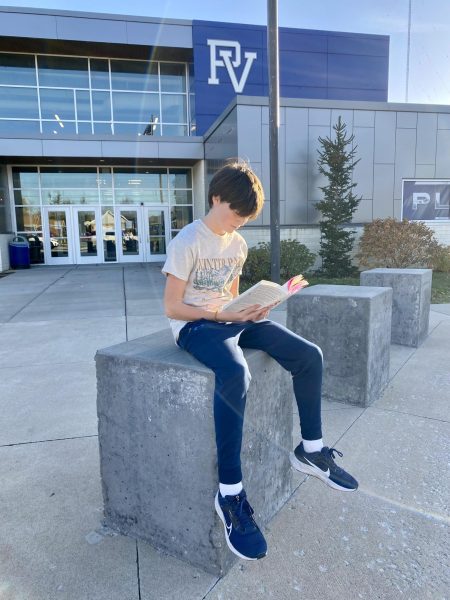 Freshman Jack Belby, who attended #414 ranked McKinley Elementary and #204 ranked Sudlow Intermediate before enrolling at PVHS, discussed how educational inequity at the elementary and middle school level can affect a student's education. "A lack of gifted and talented programs in elementary and middle school makes it more difficult for high-achieving students to get ahead early. To some degree, it hurts them down the line when they get to high school and start looking at college," Belby explained.
Many high school classes and extracurriculars build on foundational skills developed in elementary and middle school, and a well-rounded early education can prove to be crucial to success in high school. As wealth disparity continues to seep into secondary education, it's more important than ever to fight to provide the best education possible to America's youth in order to prepare students for the future.
The middle class pays for America's college education
As per American television, the stereotypical American middle child is often neglected, insignificant, and left with little guidance. This November, many middle-class Iowa seniors may feel the same way as they are tasked with deciding where they want to chase higher education.
In Iowa, many seniors looking to earn a bachelor's degree will attend one of the three in-state schools: University of Iowa, Iowa State University or the University of Northern Iowa. But the options are limiting. 
None of Iowa's in-state universities rank within the top 90 universities in the United States, so students looking for a more distinguished school must venture out-of-state. Iowa State University, renowned for their engineering program, was ranked 115th in the nation and University of Iowa was ranked at 93.
Senior Shivesh Ganesh feels that the pressure of having to choose in-state vs out-of-state placed on seniors has greater implications. "I think that the state of Iowa's main priority is to get their students to go to college which is why the in-state universities are less expensive and easier to get into. Although this provides an easier path to college for in-state students, high-achieving students usually choose to go to a better out-of-state university," he said. Ganesh sees this as an economic loss for the state. "This causes a brain drain effect in Iowa." 
Iowa has a limited number of high-achieving students and many of them decide to forgo in-state universities and venture out-of-state, leaving the in-state universities with no room for growth.
"It's almost like there's a lack of talent at Iowa's in-state universities which leaves them behind in rankings compared to other schools," Ganesh added.
With a subpar in-state education on one end and an expensive out-of-state education on the other, Iowa seniors are faced with a dilemma on where to continue their education.
Counselor Ellie Curtis believes college education can make an impact on students' career aspirations. "Lets say your goal is to work at Google, or those lofty goals that are possible but it takes a different strategy and that might involve looking for an institution with higher prestige," she shared.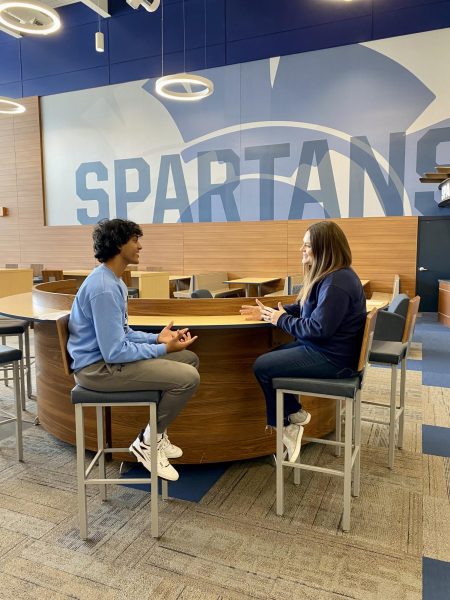 But this issue only seems to affect the lower and middle classes. Seniors that come from wealthier families have an upper hand when it comes to college admissions.
Harvard-based research group Opportunity Insights conducted a study on inequality in higher education. They reported that children from families in the top 1% of Americans ($611,000+) are twice as likely to attend an Ivy Plus college, a term they used to refer to Ivy League schools and other elite institutions including Stanford, MIT and Duke. 
With the nation's top institutions bolstering single digit acceptance rates, the competition for admission is cutthroat. In turn, students from wealthier financial backgrounds often have access to developed extracurriculars, university connections, or legacy statuses which increase their chance of admission. 
Additionally, applicants from wealthy backgrounds can actually afford to attend Ivy Plus universities. Stanford, for example, has a total out-of-state cost of attendance that reaches as high as $82,162, a number that seems out of reach for many lower and middle-class American families.
In fact, the average two-parent, two-child middle-class family brought in a median $80,600 annually according to a study conducted by the University of Wisconsin-Madison. With the cost of attendance at top universities reaching higher than the median household income, paying for higher education seems near impossible for high-achieving middle-class students that live in states like Iowa.
In an attempt to reduce income inequality, top universities are also being pressured to accept low-income applicants over middle-income applicants. This tendency in college admissions favors low-income students who have faced more financial adversity because universities want to diversify their campuses, which do not have space for the average middle income student. 
Not being able to go head-to-head with high-income students with developed applications or with low-income students that offer income diversity to a university's campus, middle income students seem to be at a disadvantage in college admissions.
But that's just the story of private Ivy-League universities. What about out-of-state public universities? 
It's the same story. 
Next fall, Iowan students will have to pay $54,046 to attend the University of Illinois at Urbana-Champaign and $76,294 to attend the University of Michigan at Ann Arbor, two top ranked midwestern public universities. 
Middle-class students who beat the odds and receive admittance to top universities usually get little to no institutional aid, a direct result of the universities' financial aid funds being used to assist low income students. Many middle income students also have a high "expected family contribution," which works against them in the FAFSA application process, leaving them to pay the cost of attendance completely out of pocket. 
For many middle-income students, including the students who Curtis works with on a daily basis, the financial aid process seems unjust. "What I find in my experience to be the most difficult for the middle-income students is that they might look like they make too much on paper which means they won't qualify for as much financial aid from the government, but on the other hand when folks are middle income that makes it extremely difficult to save for college." she explained. 
"I would say in this day and age we're just kind of put into a corner." Curtis shared.
From application to matriculation, middle-class students lack affordable options when it comes to where they plan to enroll next fall. With the odds stacked against them in both the college admissions and financial aid processes, middle-class seniors face multiple barriers when it comes to their college education as universities continue to disregard their financial needs. 
It seems as though middle-class Iowa seniors are, in fact America's stereotypical middle child, always forgotten about and forced to assimilate to unjust circumstances.