Construction in progress… please stand back
High school has just started at Pleasant Valley and kids were welcomed back with bright smiles from their teachers as well as the construction workers.
Construction at PV started in 2018 during the middle of the school year and is finally beginning to finish up with the new "tower". The entire project costs about 21.5 million dollars according to the CFO Mike Clingingsmith.
Mike Zimmer, the principal at Pleasant Valley High School said that there were "6 distinct phases" for the entire construction plan. Phase one was "the new student commons and the main office."
Phase two was remodeling the guidance office and former main office, Zimmer noted that "the old guidance office is now special education classrooms and offices."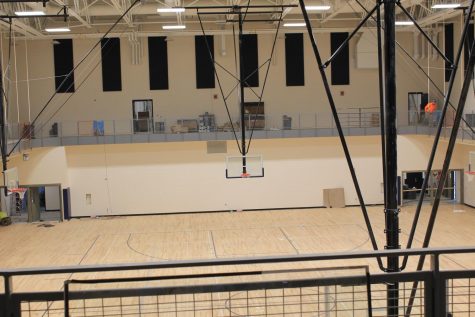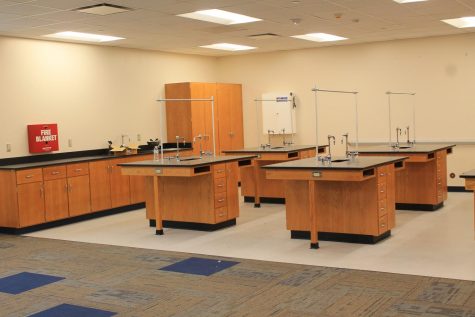 Phase three and four will include the academic three-story tower, the "D" gym, locker rooms, a weight room expansion, and a new cardio room. The tower consists of four general classrooms on the first floor, and two science classrooms and one general classroom on the second and third floor.
Phase five was the remodel of the former "D" gym into a new general music room, wrestling room and connecting hallway.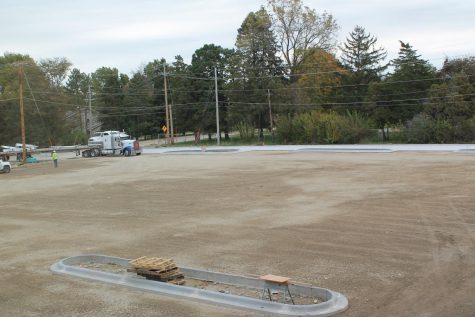 Finally, stage six involves the construction of the new "E" parking lot near the baseball field. This parking lot will be reserved for current PV sophomores and freshmen.
These six phases of construction have not been a breeze. Zimmer stated that the hardest part of the construction has been "coordinating both interior and exterior vehicle and student traffic patterns around the construction." With a student body consisting of over 1000 people, traffic at Pleasant Valley can be quite hectic during the morning, and adding construction vehicles and workers into the mix has made pickup and dropoff "organized chaos".
Zimmer said that they are "hoping the new general music room will be open by September 14th, the tower by October 1st, and the new "D" gym by the middle of October."
Both faculty and students are excited about the new expansion at Pleasant Valley. Reece Spangler, a senior at Pleasant Valley, stated that he was "most excited for the new classrooms" at Pleasant Valley.
When asked if the construction affected his day to day routine at school he said that "he has barely noticed the construction at all, and that it has been handled very well." Spangler also thought "that the new construction is a good thing for PV in order to expand and develop the school into what it can be".
While construction still continues at Pleasant Valley, both the students and the faculty are very excited for the new edition to the high school. Don't worry Spartan Nation, the noises of sledge hammers and power drills will be over soon!