Friday Night Lights
Hang on for a minute...we're trying to find some more stories you might like.
The 2018 football season for the Pleasant Valley Spartans will be a challenging yet action packed few months. As we've already seen courage and persistence with each player in the first two tough games we've fought, the players and coaches are still keeping a positive mindset. "I think we are going to bounce back from starting 0-2 and prove that the time and dedication throughout the summer has really payed off. Our tough schedule will prepare us for the play-offs and improve our team chemistry," said senior defensive back, Cedric Fierce.
Not just the players and coaches are looking forward to the upcoming season, Pleasant Valley's very own Frontline is also very excited to cheer on the players at every game! "I think this season is going to be a good one because we have a very talented team on the field and we have a great group of seniors on frontline that bring enthusiasm and excitement to every game! I'm looking forward to our home games because I think we'll have the best turnouts at these and be able to include the whole student section in cheers, getting everyone pumped, and making this football season one to remember!" said Spartan student section leader, Kara Neuhaus.
Having an impressive and loud student section always helps hype the players up and show all of the spirit seen through the crowd.
Although the schedule looks very intense for the Spartan football players, they are quite dedicated and determined to prove everyone that they have worked hard for this season. With a great coaching staff that we have to give good advice and improve techniques, helps our football players even more to improve. "We have great improvement between week one and two and we will hope to keep getting better." commented offensive coordinator, Eric Royer. The Spartan football players are keeping high hopes that with each and every game they greatly improve as a team.
Having great chemistry within the team makes it easier for the boys to bond and work together with each game and practice. "I think we're going to overcome adversity and push through odds and outside influences, we have a great group of guys and family perseveres together." said senior defensive end, Carlos Rivera. From countless 6am morning practices to Thursday night team dinners, the football players are ready to fight and have an amazing season!
About the Writer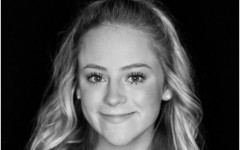 Laurin Baker, Editor-In-Chief
Hi! My name is Laurin Baker and I am the Editor-In-Chief for the Spartan Shield Online!! I love spending time with my family and friends, participating...