Saying goodbye to football
Hang on for a minute...we're trying to find some more stories you might like.
The Pleasant Valley football team's season came to an end on Oct. 26 after they lost to cross-town rivalry, Bettendorf.
The Spartans had a rough start, but they turned it around in the back half of the season to end with a record of 5-5. The seniors on the team played a big role on this team and definitely left their mark on the Pleasant Valley football program.
"I am happy with how us seniors left our mark on the program. We started off the season 1-4, but we never gave up and finished strong. We could have just given up on the season but we were determined and didn't stop. We showed total effort," senior safety and running back Brennan Sarver said.
It was the last time the seniors got to put on the Spartan jersey and run out to the roar of the crowd on Friday nights. Senior wide receiver, Peyton Lindmark, explained, "It hasn't hit me yet that I will never put on a Spartans football jersey again and run out in front of all the fans at Spartan Stadium. It was a fun run at PV and playing with the boys that I got to play with. I will miss it so much."
Although it wasn't how the team wanted to end their high school career, they were pleased with their season. The players made many memories that they will cherish forever.
"I loved every minute of this season. The group of guys on this team all came together as one and we worked hard everyday. I will always remember this team and all the fun memories we created," Sarver stated.
The Spartans' final game was against Bettendorf, who was ranked fourth in state. They knew it would be a hard game but they fought until the end. The game was tied going into the fourth quarter, until Bettendorf pulled away, winning it 31-14.
"We enjoyed getting to play some of the best teams in the state all season. We competed in every game and unfortunately lost some close games, but it made us a better team," Lindmark said.
About the Writer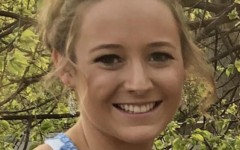 Carli Spelhaug, Sports Editor
My name is Carli Spelhaug and I'm the sports editor for the Spartan Shield Online. I play three sports: softball, basketball, and track. My favorite...