Keeping the conversation alive on gun violence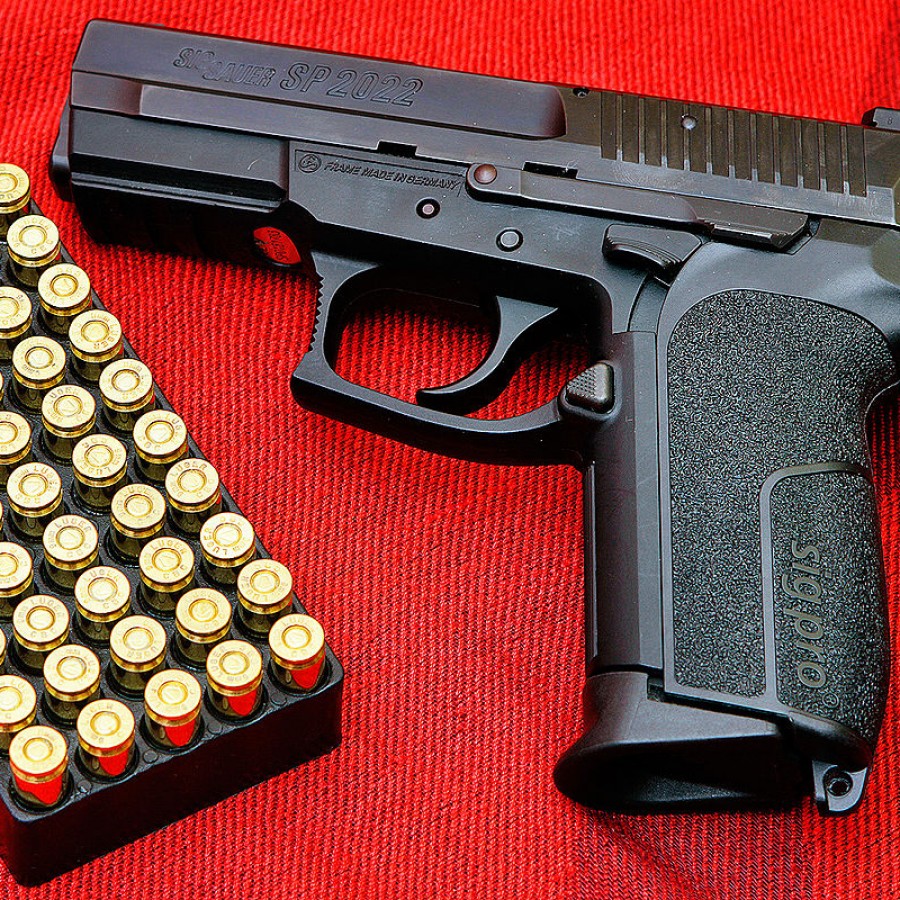 With 12 innocent California citizens dead at the mercy of a bullet, the country once again mourns brothers and sisters lost due to unnecessary gun violence. The Thousand Oaks community has come together to donate blood and do all they can to help.
The steep rise in gun violence throughout our country has caused many to have to face deaths and unease within their hometowns. Because of this sudden rise, conversation about it has also increased. Individuals debate about whether or not guns should be allowed and if guns cause more good or more evil. According to The Trace, "By one definition, mass shootings are a daily occurrence in the United States."
Mass shootings are far from the leading cause of gun deaths. The Trace said that an American woman is shot by her partner every 16 hours on average and that 61.6 percent of all gun deaths result from suicide. Although many might agree conversation about this is important, The Trace proved that there might be more to it when looked upon with closer inspection.
PVHS senior Katie Oros sees the threat that guns pose within our country. She said, "It is important to address gun use and abuse because it can directly affect our lives whether you're a gun owner or not." Oros also discussed the regulations of guns in general and whether citizens should be able to obtain them. If so, the responsibilities that come along with them, she said, "There is a lot of responsibility in gun owners to assure that their guns are safely kept away from their children."
Many agree that the topic of gun regulation has become a more highly discussed issue with the rise of mass gun violence. After several consecutive school shootings in 2017, conversation erupted among the red, white, and blue. Because of the recent normalization of gun violence, sources agree that discussion among the country has turned away from gun violence.
Whether it be mass shootings, domestic violence, or suicide, unnecessary gun violence creates devastation among the states. According to Gun Violence Archive, last year, in 2017, reached a peak of 61,887 total gun incidents in the country, which is 17,072 more gun incidents than in 2014, just three years previous. Of these total gun incidents in 2017, 3,979 kids under the age of 18 were injured or killed due to a gun. For families recovering from the effects of gun violence, it can create heartache and tension within a family.
Students at Pleasant Valley high school have opinions ranging from extremely liberal to extremely conservative. No matter what their political views, everyone can agree that gun violence is a scary thing. Senior Ava Stigler added to this idea in which she said, "It's not being taken seriously enough. Instead of discussing, we are coming after each other and playing the blame game. It's really a shame to me that people care more about being right in an argument than about solving this serious issue.
"I think the way to best combat gun violence, in terms of mass shootings, is to allow people their second amendment rights wherever they go." Stigler believes that this is a heavy issue and although the country may not be unified in it's political beliefs, it is vital that we come together rather than turning against one another.
Students from every corner of the PVHS student body became concerned for general safety last year after there was multiple school shootings in a short period time. Kids began to wonder if they would be next. With the recent attempted school shooting at North Scott, the community briefly discussed the alarming event. A lot of members of the community can agree that the only way to solve the issues is by talking about them and comparing ideas.
About the Contributor
Katie Bullock, Photo Manager
My name is Katie Bullock and I am stoked to be your photo manager this year! I have always loved writing, so having the opportunity to share news stories...