The options continue on outside of school
Hang on for a minute...we're trying to find some more stories you might like.
PV offers a large selection of dual credit classes through Scott Community College right here at the high school. Scott provides options such as psychology taught by Ms. Berger, public speaking taught by Mr. Myatt, sociology taught by Mr. Zahn, humanities taught by Dr. Lundberg, the list continues on. All of these options are made very available and most students know that those opportunities are available.
Many students begin to sign up for Scott classes during their junior or senior year but are unaware of whether or not the classes will transfer to their college of choice or if they will just count as credits towards nothing.
What students are less aware of is that the list of available dual credit classes continues outside of the high school. Counselor, Tom Neuhaus, stated, "I have a very small number of students who actually attend classes at SCC [Scott Community College]."
Some options include online courses and classes that can be taken at the college. This provides more flexibility in dual credit classes and students have more options of classes to take. These classes will help them work towards their future degrees rather than taking classes they think will benefit their degree but actually don't count towards anything.
Neuhaus also stated, "PVHS allows students to take Scott classes when they are credit deficient, the class is of interest and is not offered at PV, the class is a higher level than PVHS offers in a specific subject area, or there are special circumstances."
Students can meet with the Scott admissions counselor, Janice Brattvet, who is in the counseling office every Friday. Brattvet assists students in finding the right classes for them. Because these classes are taken through Scott and not through PV, students have to communicate between their counselor and Brattvet to make sure the class counts for both high school and college credit.
The complication that comes with taking Scott classes not offered by PV is payment. Students are required to pay for any online classes or classes taken at Scott (except for pharmacology and medical terminology). However, students can apply for a petition to request that PV pays for the class. The school is often generous in their paying for the class so long as PV does not offer it at the high school.
Junior, Carly Lundry, stated, "I recently heard about the range of online classes and courses at Scott that are available to me, and I hope to have the opportunity to take advantage of them next year."
About the Contributor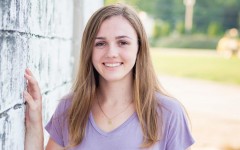 Danielle Nauman, News Editor
My name is Danielle Nauman and I am the News Editor for the Spartan Shield online. I have a younger brother and enjoy spending time with my family and...