Barstool arrives at PV–and not everyone is laughing
Hang on for a minute...we're trying to find some more stories you might like.
What started as an entertaining blog out of Milton, Massachusetts has turned into an ever-expanding triage of Twitter pages belonging to students all over the country–and many students of Pleasant Valley have officially hopped on the ridiculous bandwagon.
Barstool Sports is a pop culture and sports blog founded by Dave Portnoy that many have come to know as a satirical or sarcastic source for sports news. While its popularity has increased exponentially in recent years, so has its criticism–one writer even described it as "a crudely designed, widely read (and highly readable) 'sports/smut' site that can only be described as the bastard child of ESPN and Girls Gone Wild."

Pleasant Valley inadvertently joined other schools and universities in the area when someone who is not affiliated with the district created a Barstool Twitter account. Even though PV is one of the last large area schools to have an account, Barstool Sports has already had an impact on PV's athletes and sports teams. The account is being used to belittle other athletes and schools in the name of Pleasant Valley.

As a school district, PV prides itself in not only being the best it can be, but also in promoting good sportsmanship. Being committed to excellence means more than winning games and beating opponents; it means being all around good people in addition to being good athletes, and the Barstool Pleasant Valley Twitter page is wrongly portraying PV students.
"
It is unfair to let one person or account represent a much larger group of people who each have their own way they want to be viewed."
— Mallory Lafever
Although this profile as seen by some as amusing or entertaining, not everyone feels this way. Senior Mallory Lafever said, "It is unfair to let one person or account represent a much larger group of people who each have their own way they want to be viewed."
As a four-sport athlete and a D1 commit, Lafever has had her fair share of experiences when it comes to sportsmanship. "Displaying good sportsmanship is just as important as winning. It shows integrity and represents our school with the high standards our district expects," Lafever said.
In the past decade or so, social media has made an appearance in more than just the lives of teens. Athletic director, D'Anne Kroemer, also has strong opinions about the topic. "College coaches, admissions staff, scholarship committees, and potential employers are checking student social media accounts.  Students who post inappropriate material risk the chance of being selected for opportunities because of their social media."
What seems like a fun way to express an opinion or crack a good joke can easily turn into a scholarship being revoked or a job being lost. The Barstool Pleasant Valley page has taken on the role of representing our athletes, and if done incorrectly, athletes may have trouble being recruited or even finding a future job.
Those who support the account argue that it supports athletics, promotes competition, and encourages Spartan spirit. Although these aspects of sports are very important, finding a balance between being a good sport and tapping into the competitive aspect of athletics is even more important. "I want to represent our school to the best of my ability and demonstrating good sportsmanship does more for that than wins do," Lafever said.
Pleasant Valley students don't need to poke fun at other schools in order to show support for their own teams. True Spartan spirit would mean having faith in the ability of PV's athletes on the field, court, course, track or in the pool. Instead of posting about it, start attending the games to show your support. Hang up and go hang out with your peers.
About the Contributors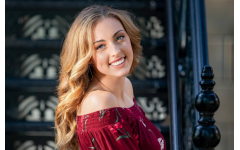 Abby Riley, Sports Editor
Hello, my name is Abby Riley. I am a senior at Pleasant Valley and co-editor of the sports section of the Spartan Shield Online. The past four years I...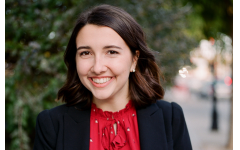 Natalie Murphy, News Editor
Hello! I'm a senior at PVHS this year. Some of my favorite things to do are help lead Spartan Assembly and our NHS chapter, sing in the Leading Tones...