Meet platinum's new coach: Maddy Strusz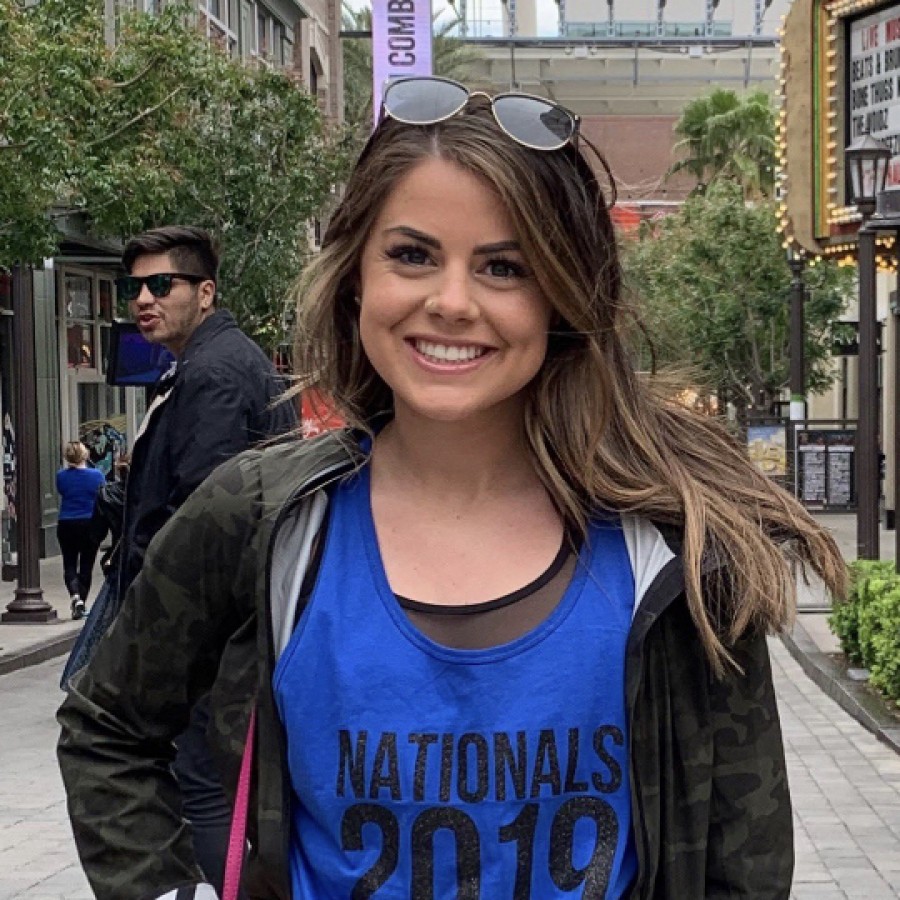 Hang on for a minute...we're trying to find some more stories you might like.
When Maddy Strusz was a senior at Pleasant Valley High School, she was voted most likely to work at PV in the senior superlatives. This is now a reality for Strusz since she will be one of Platinum's new coaches.
Strusz, a 2016 PV graduate, was a member of the Platinum Dance Team for all four years of her high school career. This group dances at every home football game and many of the basketball games and pep rallies. In the winter they go to Des Moines to compete at the state dance competition.
After the opportunity to be a coach for Platinum arose, Strusz couldn't pass up the once in a lifetime opportunity to coach at her old high school.
"Coaching at PV is something I definitely never thought would happen, but when the opportunity came about, I couldn't pass it up. I'm excited to put my time and effort [into the program] that helped  grow me as a dancer," said Stusz.
Strusz will be one of Platinum's assistant coaches, along with head coach Katie Rokusek and fellow assistant coach Elizabeth Hughes.
Before Strusz took the job at PV, she was working at Kirkwood Community College in Cedar Rapids as one of the coaches for their dance team. Outside of coaching, Strusz also has a license to become a cosmetologist.
Junior Noel Pearson has been apart of Platinum for three years, and she is looking forward to next season with Strusz as a new coach. "I am really excited for Strusz to be one of the new coaches, especially since she has had experience in the program and knows what it's like to be in the shoes of the dancers," said Pearson.
Strusz is looking forward to going into the new season with a team full of talented, driven girls. She is also excited to be working alongside the other coaches.
After being apart of Platinum all four years of high school, Strusz is looking forward to going back to help coach the team. "My favorite part of Platinum was dancing alongside my best friends and winning multiple state titles," said Strusz
Strusz will be looking forward to this new season as one of Platinum's new coach.