Through the ups and downs: one high jumper's journey to success at the Drake Relays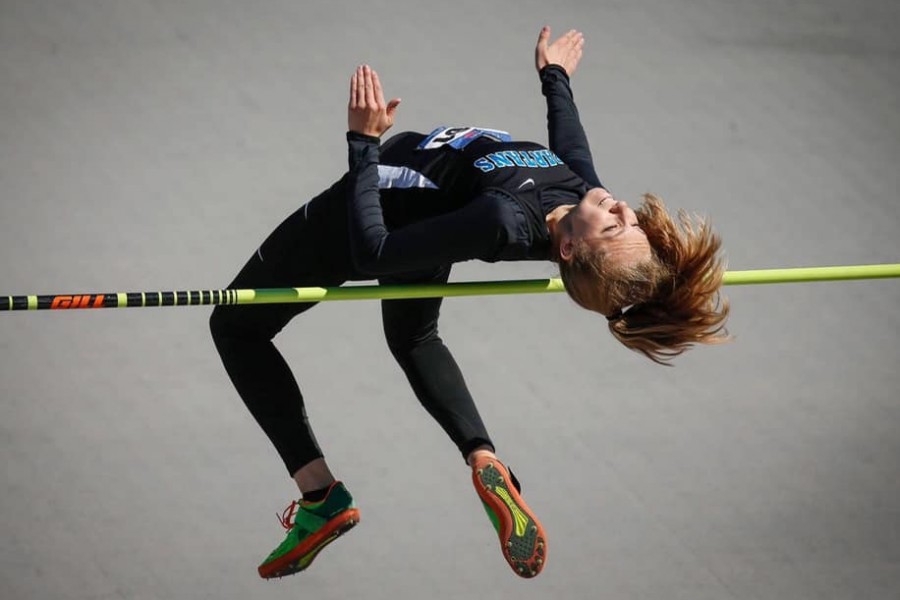 The Pleasant Valley Track and Field teams had great success as they traveled to the blue oval to compete at the 2019 Drake Relays.
Along with the successes the girls achieved in the running events, Junior Sara Hoskins stood out in a great way. Placing second overall, Hoskins jumped a personal best of 5'6 in the high jump to claim points for her team. Hoskins is proud of her achievement. "It feels good since I am helping my team."
Hoskins began her high jump career during freshman year. She had never intended to go out for this event. "I wanted to do long jump and it was not until one day at practice Kenny (head coach) told me that I should go and try high jump, and I guess it just stuck," she said.
The aspects of this event intrigue Hoskins. She said, "It is very mental, and I have never had a sport that has pushed me so much in the mental aspect, where I have to think about really small aspects that could affect my success."
Hoskins also believes the relationship she has with her high jumping coach, Kaz Johnson, has made the event worthwhile. With his instruction, Hoskins believes she is able to improve, not only as a jumper but also as a person.
From Hoskin's first jump freshman year, Johnson has always been amazed by her progress. " I do love the excitement she shows when she sets a new personal best, which she has done countless times in her career," Johnson said.
No matter what height Hoskins jumps at during each meet or practice, the attitude she projects while doing so is amazing. Johnson expanded on this idea. "She brings a lot of joy to practice and the same joy transitions into meets. Ups and downs, I enjoy every moment of it," said Johnson.
Hoskins wants these experiences to continue throughout the years. "I hope to be able to continue high jump in college and keep getting better," she said. Johnson agrees that Hoskins has the ability to be an amazing jumper during her college years.
No matter if Hoskins is setting a personal best or cheering on her teammates, she inspires herself and her coach to keep improving every day. Johnson agreed. "She makes me a better coach."
Now, Hoskins is preparing for the state meet where she will continue to improve and better herself.