PV track prepares for Drake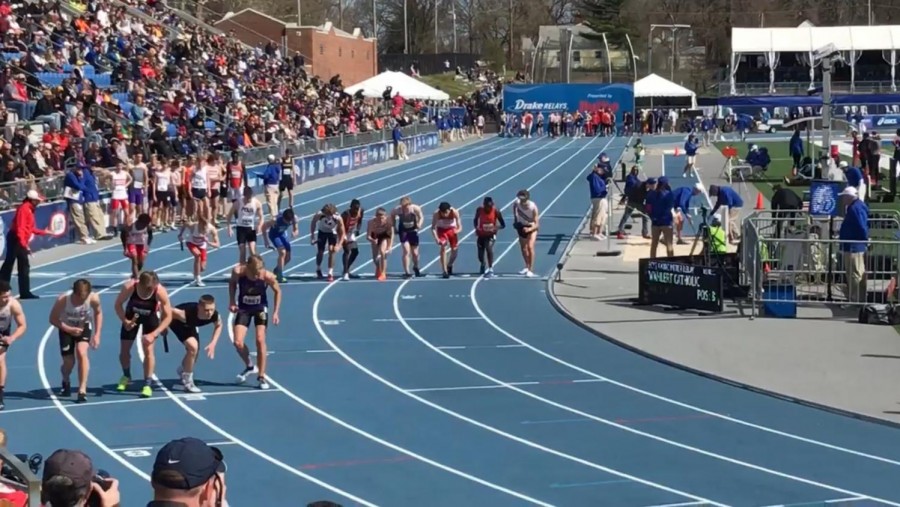 This year marks the 110th year of the Drake Relays, Iowa's largest track meet and an opportunity to showcase some of the greatest athletes from around the world.
Every year, the Drake Relays brings in high school, collegiate, and professional athletes to compete at Drake Stadium over the last weekend of April.
The wide assortment of athletes is senior Adrea Arthofer's favorite part of competing at Drake. She said, "I like the Drake Relays because you not only get to compete with the best high school teams in the state, but you get to watch some of the best college and professional athletes compete as well."
Senior Michael Sampson enjoys the intense competition at the meet and the honor of competing. "Since you have to qualify to run at Drake, you're going up against the best of the best for our age."
Several changes have been made to the high school portion of the meet this year, including the addition of the 400 meter dash and the increased number of 4×100 meter relay teams accepted. These changes will allow for more high schoolers to compete and for more schools to be represented at the Drake Relays.
Last year brought about a new way to qualify for the meet through the implementation of the Blue Standard, and that system is in place again this year. This allows for athletes to automatically qualify based on times rather than rankings.
Pleasant Valley has had several events meet the Blue Standard and has several more vying for a spot at the meet as of April 16.
The girls' team has met the standard in the 4×100 meter relay and the 4×400 meter relay, and junior Sara Hoskins jumped 5'5" to meet the standard set for the high jump. The boys' team has met the standard for the 4×800 meter relay and has had two runners meet it for the 3200 meter run, junior Max Murphy and senior Parker Huhn.
Having a number of members on the team running at the meet is a great motivator.  As Sampson said, "I love not only competing at Drake, but also cheering on my teammates." Each event has a set number of athletes that can qualify to compete at Drake, so even if the Blue Standard is not met, it is possible for athletes to qualify based on state ranking.
The last day to qualify for events is April 18, and the track teams are hoping to solidify their spot at the two track meets scheduled for the week leading up to that.