Prom trends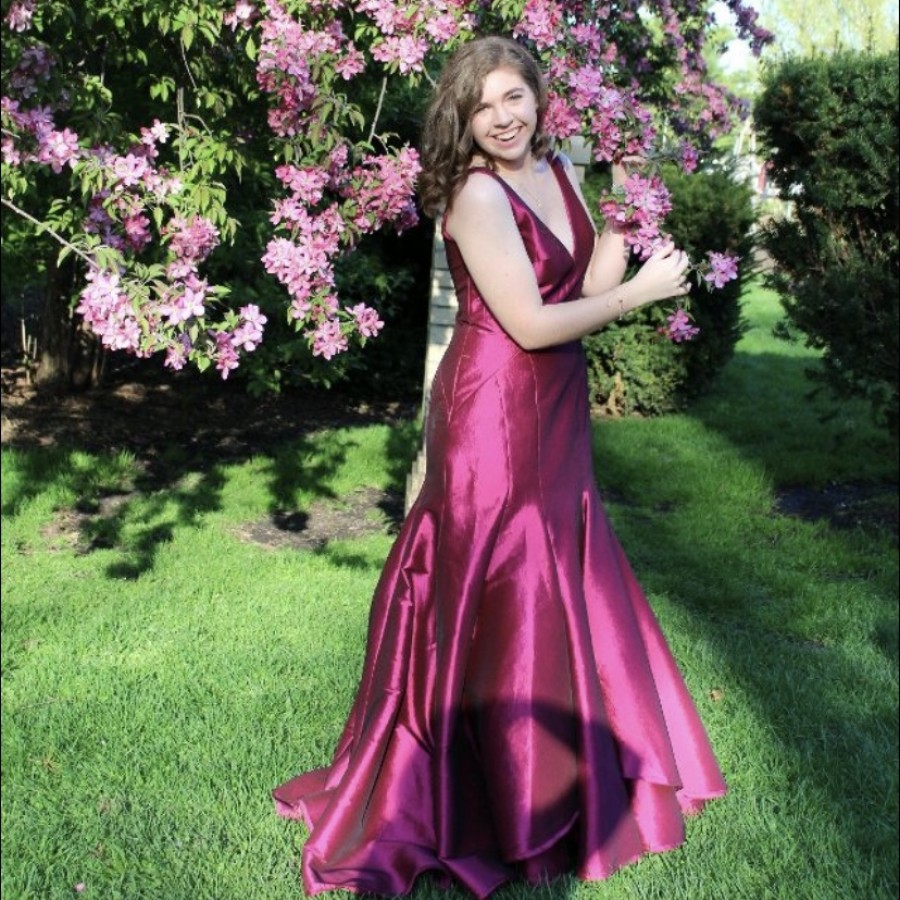 As always, everyone looked stunning at prom. This year, there were some clear trends many students followed when it came to outfit choices.
One very popular style for girl prom dresses were plain–but elegant–one colored dresses with little beading. Many of these dresses came in the form of satin ball gowns in pastel colors.
While everyone looked good in their dresses, some students took steps to make their dress just a little bit different. Senior Natalie Murphy spiced up her red ball gown with a beautiful statement necklace. On the other hand, Kaitlyn Ryan didn't have any jewelry but chose an interesting fabric to really make her dress stand out.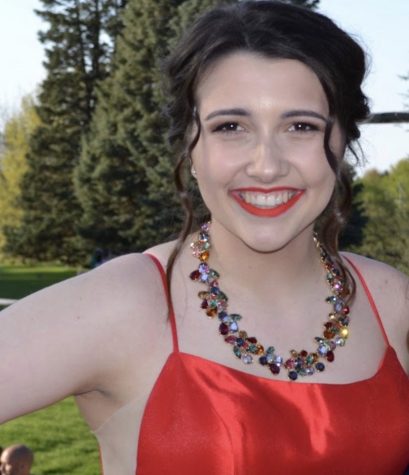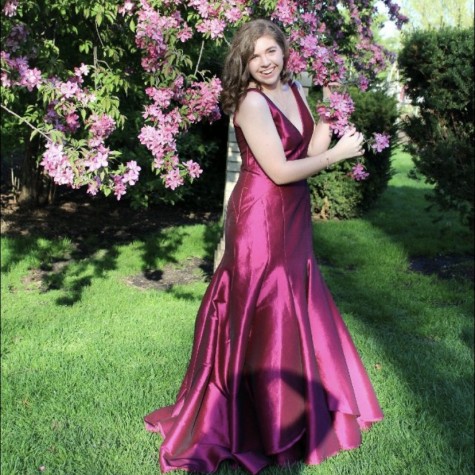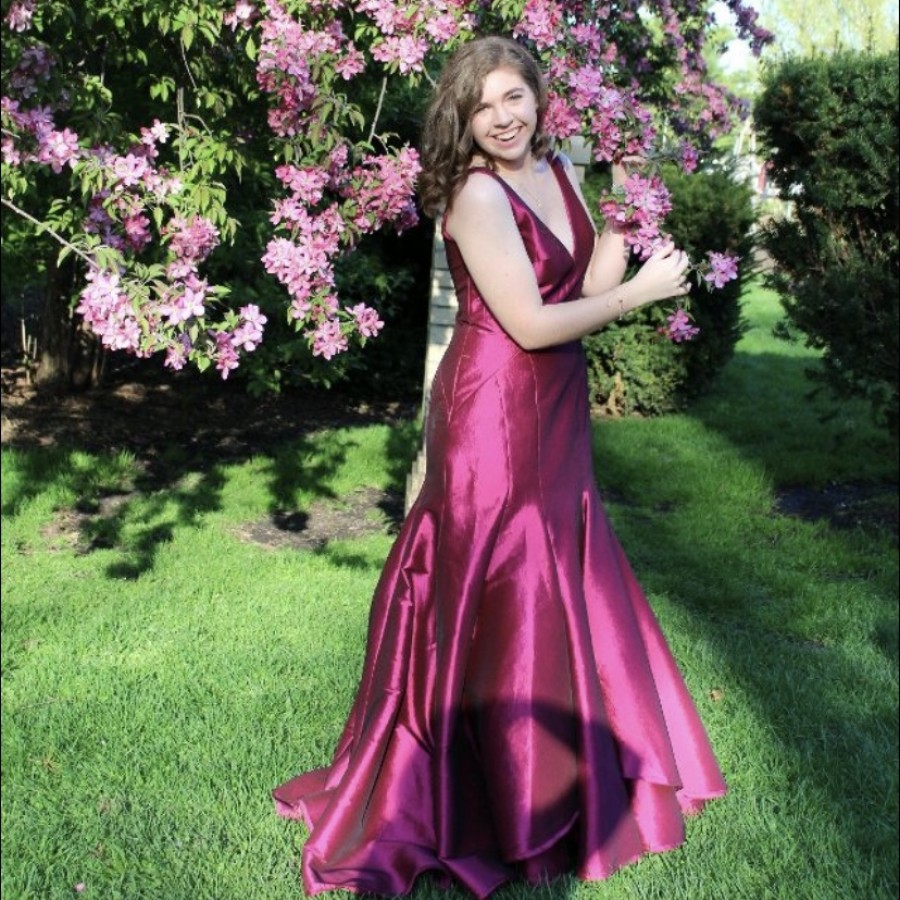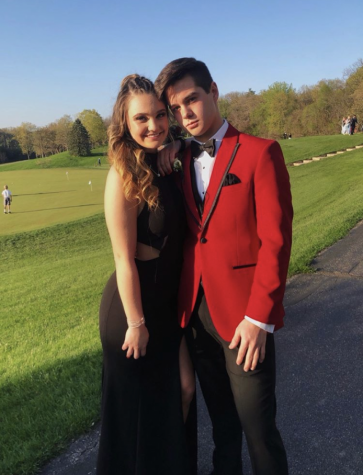 The girls weren't the only ones making statements this year. Overall, the boys of prom really stepped up their fashion and strayed away from the typical black suit and tie. One very popular trend was a pop of red for boys.
While most boys would match their dates, some wanted more than just a matching tie. Brady Sexton on the other hand went traditional with his suit but had a red blazer to share the spotlight with his date. Senior Quint Thompson, decided to play up his accessories instead. "It was my senior year, I had to go all out," he said.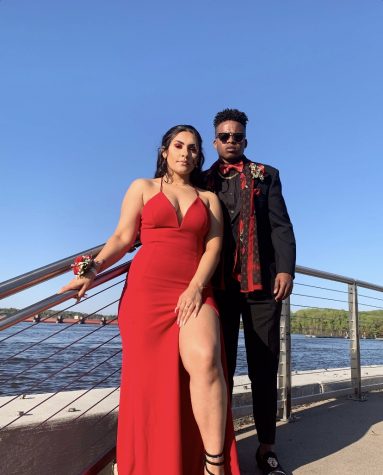 While red was popular, some took it a step further with patterned suits. Both Noah Bateman and Jake Brandmayer went with plaid suits. "I kind of figured a suit like that would get a couple looks, but I just cared more about wearing something I genuinely liked rather than hoping other people would notice or comment on it," Brandmayer said.
Another unique example would be Ely Adams' suit. Adams wore a pineapple suit after his formal picture. Adams was excited to stand out and pick out an outfit he wanted to wear. He chose his suit because he loves pineapple themed clothes and was very happy with his choices.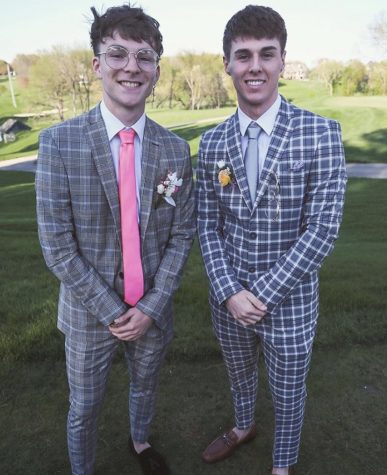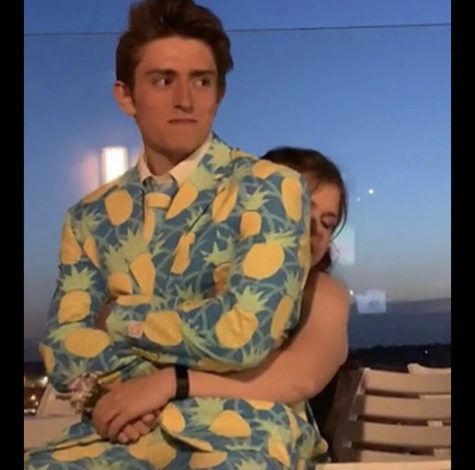 Corsages and boutineers had a chance to shine this year as well. While usually conventional roses are used, this year, succulents were used as a change of pace. Cecilie Schieffer had succulents in her corsage and her dates boutineer. "I think that school dances are a really great opportunity to get out of the norm," she said.
Others ditched the corsages and went for a bouquet this year. Senior Laurin Baker had a bouquet and loved it. "I wanted to do something different this year, and I liked the bouquet more because there wasn't an itchy band around my wrist all night," she said.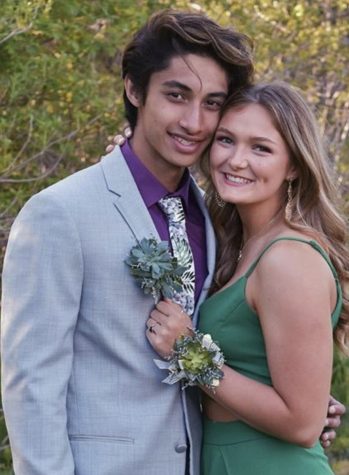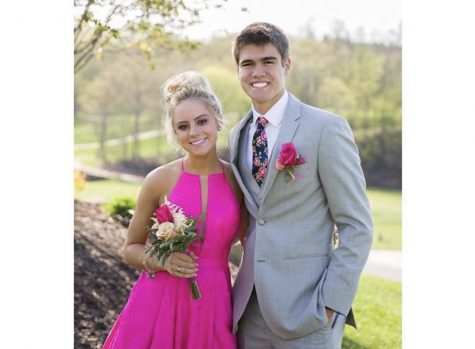 While the trends were evident at prom this year, there were also some dresses that couldn't help but stand out. Christy Bishop, a senior, wore a stunning form fitting navy dress. The back had a waterfall of flowers that really made it special. "I knew my dress would be unique; I even had some friends say they didn't like it, but it was my style, so I stuck with it," she said.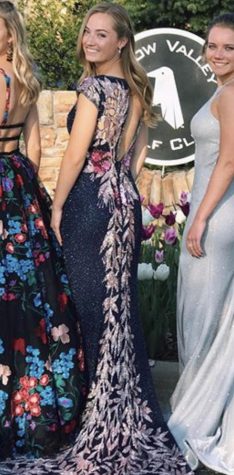 Jei Valle-Riestra made her own dress and was voted "best dressed" at prom. She made her dress in the week before prom; it was created in the likelihood of Princess Zelda, a well-known video game character.
Overall, everyone looked beautiful at prom, and it will be exciting to see what prom trends pop up next year.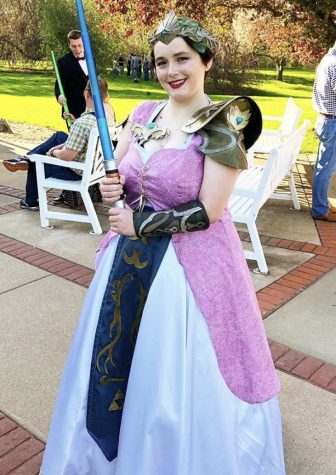 About the Contributor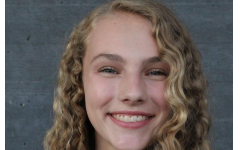 Alyssa Paulson, Photo Manager
Hello my name is Alyssa Paulson and I am a photo manager here at the spartan shield online. In my free time I enjoy playing the bass, piano, and participating...