Rebuilding a state championship softball team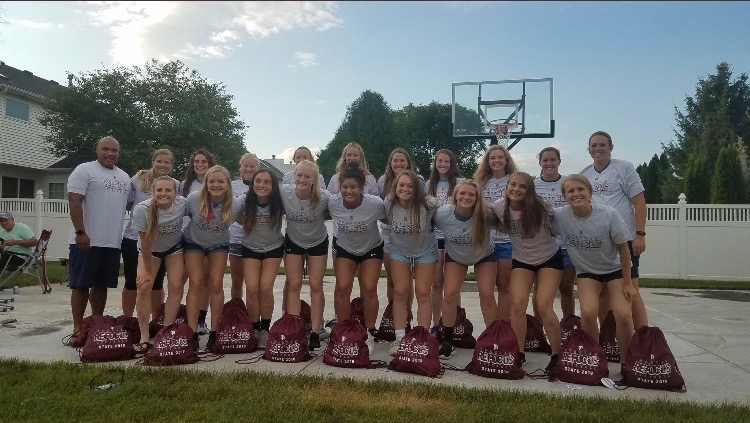 The Spartan softball team has made a name for themselves after winning two of their last three state championship games. The pressure of past success looms on the future of the program.
Coming off back-to-back state championships, the Pleasant Valley softball team is looking for another successful season this summer. Many players are returning from last year's championship run, including sophomore standout Emily Wood and Iowa State commit, senior Carli Spelhaug. This offers a lot of experience going into the season and is surely going to be a key component if they plan on recreating the success from last year.
An integral part of the team's previous success has been the pitching from Pleasant Valley alumni Alexia Lara, currently playing at Drake, and Ellie Spelhaug, who will be joining her sister at Iowa State next year to continue her softball career. After these two standout seniors graduated last year, this year's squad is looking for its younger talent to step up and fill their place.
Carli Spelhaug recognized what it means for the team to have entirely new pitchers this season. "I think we all know it'll be very different without Ellie or Alexia on the mound, but I have total confidence that our new pitchers will do great. We have almost our entire defense returning which gives our pitchers confidence and they know we have their backs," she said.
Coach Jose Lara talked about what the team's mentality will be going into the season. "We have to focus on the process and getting better everyday. We do that with the intention to compete, with success being the final goal," he said. This will be Lara's third year coaching the softball team, already bringing them to the state final in his first two years.
As the season approaches, the expectations for softball team are beginning to become more of a realization. While the roster is relatively young, there are many players returning from last year's squad eager to build another championship team. The players are ready to prove to themselves and the rest of the state that they can still compete at the highest level.