Separated no more: The Spelhaug sisters will reunite as Cyclones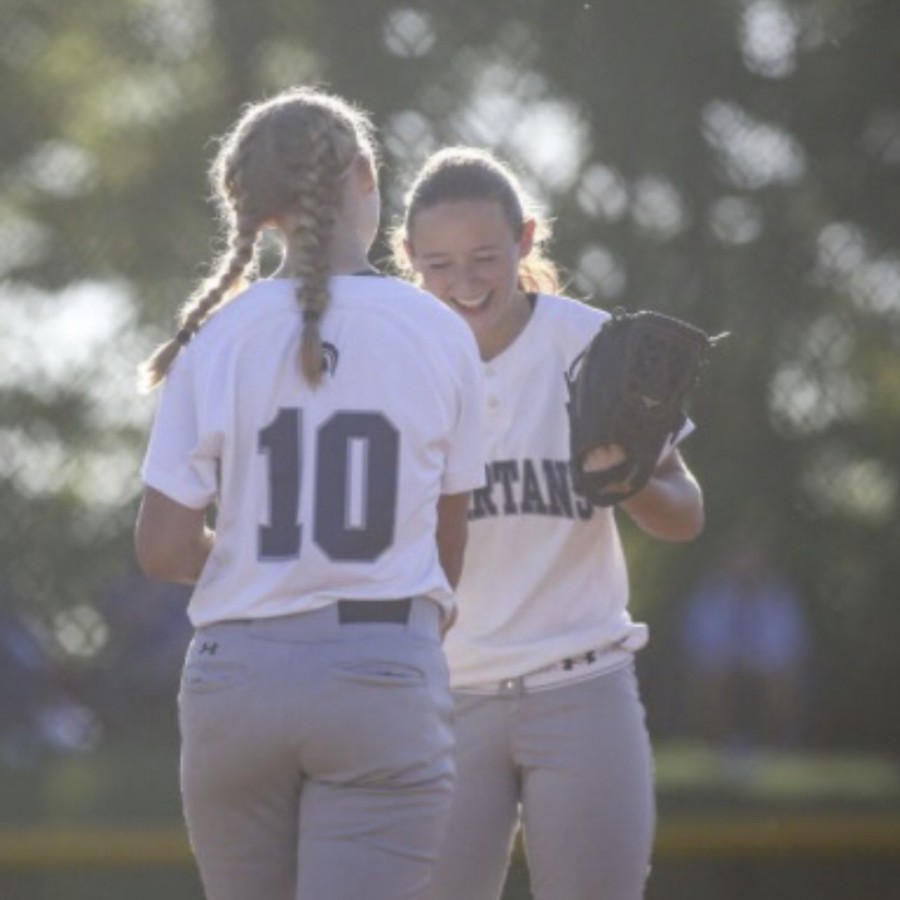 For Pleasant Valley athletics, last year brought with it the end of an era.
With a combined eight years of tri-sport varsity play, Ellie and Carli Spelhaug competed in their last games together, seemingly forever. The elder Spelhaug sister committed to playing basketball for Bradley University and left her younger sister to finish her senior year solo.
Carli, now a senior, has found continued success this year, dominating her basketball season, but ultimately decided on a D1 commitment to Iowa State University to pursue her passion for softball.
During the early evening hours of April 8, Ellie Spelhaug sent out a tweet announcing her intent to transfer to Iowa State to play D1 softball with her younger sister upon completion of her freshman year.
Carli and Ellie Spelhaug have been playing sports alongside each other for the majority of their lives. When they reached the high school level, the two primarily shined side-by-side in basketball, track and softball. The varsity athletes soon became an iconic duo in Pleasant Valley athletics.
With Ellie having a key leadership role in all three sports, Carli rose to the challenge of fulfilling that role in her sister's absence. During the basketball season, Carli showed strength and growth, but recognized the void that existed on a team without her sister.

"It was a big adjustment because we have played [together] from the start. However, I think it made both of us grow as athletes having a year to just work on bettering ourselves," Carli said. "It was different having to step up into the leadership role that Ellie always had, but overall it made me a better player."
At Bradley, Ellie enhanced new skills while taking on a different position in the lineup. Ellie shared, "I learned so much from my coaches and respect all of them a lot."
Though Ellie had an impressive year full of promise at Bradley, she felt she was missing something. "Just after a year of playing basketball, I realized my heart truly is with softball…so I decided to chase that dream," she said.
Both Spelhaugs were a part of the Spartans back-to-back class 5A championship softball team. Ellie explained how this experience was enhanced by her sister alongside her. "There are no words on how it feels winning championships with my sister. She is my best friend and the best softball player I've ever met."
Carli has no doubt that her sister will adjust well to athletic change. "Ellie will have to get back into softball mode, but being as good of an athlete as she is, I think she will adjust to college softball just fine. She has been pitching and hitting on her own to start getting the rust off."
The impressive transition from one D1 sport to another may seem baffling to some, but Ellie is primarily excited to get back to playing with her sister. "Playing without her this year was not the same, and although I loved my time playing D1 basketball, I know nothing will compare to playing D1 softball and hopefully winning lots with my little sister and best friend," Ellie said.
Collectively, the two hope to create a legacy similar to what they started in high school as Spartans…but this time as Cyclones.
As Ellie said, "People gotta watch out–the duo is back."