PV seniors recognized at Salute to Academics and Achievements ceremony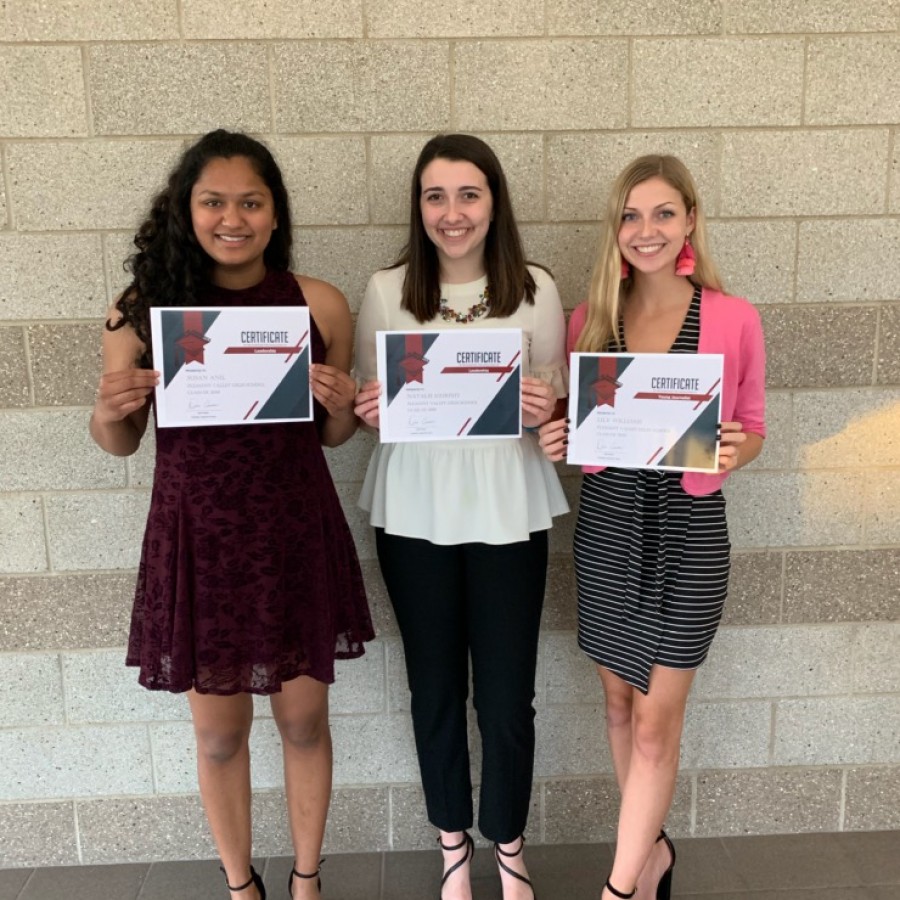 14 Pleasant Valley seniors were honored at the QC Times Salute to Academics and Achievements on Wednesday, May 15.
Every year, the QC Times Newspaper hosts a Salute to Academics and Achievements ceremony. This event honors seniors attending high schools in eastern Iowa and western Illinois for their accomplishments in and out of the classroom.
Those who attended the program were nominated by their teachers earlier in the year. Michelle Kipp, Counseling Secretary of PV High School, explained the nomination process. "We gave the teachers a list of all of the seniors and a list of the seven categories, and from there it was entirely up to them," she said. "After discussing it, the department heads eventually proposed their final nominations."
Students were nominated for one of seven categories: academics, arts, humanities, leadership, math/sciences, vocational education, or young journalist.
The Academics category honored students for their overall academic standing and excellence. Pleasant Valley's nominees were Jacob Bandy and Shreya Khurjekar.
The Arts category recognized those students who have achieved tremendous success in music, drama, or art. Pleasant Valley's nominees were Erin Balzer and Jimmy Guest.
The Humanities category commended students for their outstanding work in the English, speech, social studies, or language department. Pleasant Valley's nominees were Solange Bolger and Noah Streeter.
The Leadership category admired students for their volunteerism and involvement in the school and community. Pleasant Valley's nominees were Susan Anil and Natalie Murphy.
The Math/Sciences category recognized students for their achievement in a math, science, or computer-related field. Pleasant Valley's nominees were Mallory Lafever and Tristan McMillan.
The Vocational Education category honored those students who demonstrate a savvy towards health-related careers, business education, home economics, industrial arts, or agriculture. Pleasant Valley's nominees were James Gabel and Sammy Schuster.
The Young Journalist category recognized students who have gone above and beyond in their school's yearbook, newspaper, or magazine publication. Pleasant Valley's nominees were Maya McClain and Lily Williams.
Upon nomination, students were required to send in a handful of supplemental information including a list of their top three achievements throughout high school.
Debbie Anselm, a publisher for the QC Times, was impressed by the variety of accomplishments among this year's honorees. "We read from National Merit Scholars and all-state choir members," she told the Times. "We had kids on mock trial teams. We had yearbook editors. We had Eagle Scouts, junior Rotarians, and I enjoyed reading all of it."
Furthermore, students were required to submit a paragraph-long response reflecting on a lesson they have learned throughout their years in high school. Senior Jacob Bandy enjoyed this opportunity for retrospection.
"It was hard trying to summarize everything I've learned over these past four years into a single paragraph," Bandy said. "I eventually settled on talking about the importance of hardwork and perseverance."
This was the 27th Annual QC Times Salute to Academics and Achievements ceremony. While only 373 students from across the area were honored on Wednesday, over 10,00 have been recognized over the past 27 years.
Anselm was incredibly proud of these young leaders. "Whether you're choosing to pursue legal studies, or chemistry, health sciences, or mechanics, your plans are big and bold, and we're excited for what your future holds," she told the QC Times. "Wherever your journey takes you, know that your community is so very proud of you, and so is your hometown paper."
About the Contributor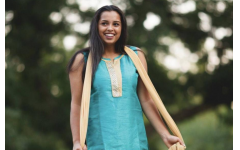 Shreya Khurjekar, Copy Editor
My name is Shreya Khurjekar and I am a Copy Editor for the Spartan Shield Online this semester. When I am not enthusiastically editing articles, I am probably...