Pleasant Valley students pursue excellence in leadership and service with Civil Air Patrol
Hang on for a minute...we're trying to find some more stories you might like.
Meet the Journalist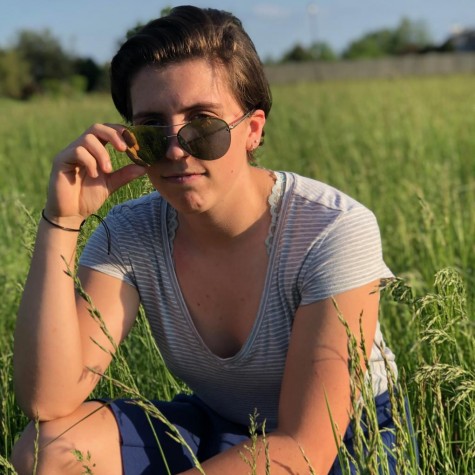 More stories from Maria Vaaler
While many high school students are spending their time outside of school kicking a ball around or getting coffee with friends, two PV students are piloting planes and practicing military-style leadership skills.
As most high school students know, extracurricular activities and hobbies make the otherwise lengthy and strenuous school year manageable. For Pleasant Valley seniors Anton Dahm and Davis Lee, this means spending time as members of Civil Air Patrol.
Civil Air Patrol (CAP) is a nonprofit and federally-funded organization that serves as an auxiliary of the United States Air Force. Members of the organization, including volunteers as young as 12 years old, are involved in three central missions: emergency services, aerospace education and youth cadet programs. 
Involvement in Civil Air Patrol gives members the opportunity to not only pursue leadership skills and learn to fly planes, but to serve their community through these missions. Whether their service is educating cadets or providing emergency services, members give back in ways that are often unrecognized by their surrounding communities. 
Dahm, who has been involved with Civil Air Patrol for three years, discovered the opportunity while attending the local air show. His involvement in the organization has given him many chances to help educate cadets in the organization's cadet programs. He credits the program with his improvement in public speaking, teamwork and time management, which he said have all been beneficial to his high school experience.
Dahm recognizes that many people either haven't heard of Civil Air Patrol or know very little about the opportunities and services the organization provides. "Oftentimes people that join the program are a little nerdier than the average person and aren't big influencers in their community, he said. "There also aren't a lot of resources with an aerospace focus around here."
Lee, who has also been involved with Civil Air Patrol for three years, discovered the organization after hearing about it from a pilot with the Moline squadron. Similarly to Dahm, Lee credits his involvement in the organization with allowing him to not only learn about leadership, but to have the chance to implement those skills while serving and teaching others.
"Civil Air Patrol has taught me, above all else, that service to others is never a waste of time, Lee said. "It not only helps the people you serve and teach, but it also makes you grow as a person in the form of new skills and in the form of your own character," he added.
While such organizations may require a level of dedication and commitment that many students find daunting, Lee and Dahm said the skills members learn have both short-term and long-term benefits that make it well worth a student's time. 
PV's career center counselor, Mary Johnson said, " The greatest impact of these opportunities is when students go to college or the workforce; they can immediately take on teams and lead them. This, in turn, leads colleges and jobs alike to give these students more opportunities than they would have gotten by just sitting back and participating," Johnson said.
During a stage in life when many students are looking for ways to discover their passions or develop skills that are useful after high school, Johnson said organizations like the Civil Air Patrol offer young people opportunities to improve themselves while serving their community.