Bettendorf construction reshapes district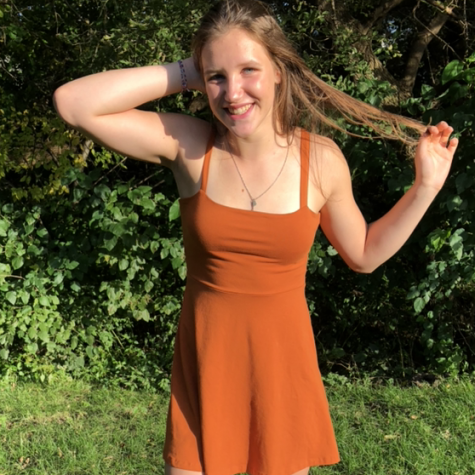 More stories from Taylor English
New construction has been reshaping the Pleasant Valley School district. From restaurants to apartments, the construction has changed Bettendorf and the lives of its residents.
The area surrounding Forest Grove has experienced this shift to an extreme. Long term Bettendorf residents remember this road as a poorly paved means of travel through the city, lacking any attractions. The area has recently turned into a destination for anyone seeking entertainment, a variety of food options, employment and even lodging. The growth does not appear to have slowed.
Among the additions is yet another ice cream shop. N7 Nitrogen Ice Cream breaks the norm of the standard ice cream places filling Bettendorf with its unusual ice cream making techniques. While it may be too soon to tell how many residents will break their traditions and loyalties, the increase of options in different areas of Bettendorf has already begun to draw the attention of the city's youth. 
Senior Emma Mask is among those enjoying the new projects. "Forest Grove is a convenient location for me," said Mask. "I can meet friends to bowl, grab something to eat or even study. Everything is in one place now." Many students find this area to be convenient for a variety of reasons, especially in a city that they all agree could use more sources of entertainment.
Not everyone is thrilled with the rapid changes. Another senior, Brenna Morley, commented on the construction. "With something new always being built, traveling even close to home can take unexpectedly long," explained Morley. "While the new projects are interesting, they cause problems for residents and don ́t fit into our culture."
The rapid refurbishing of a town does have potential drawbacks. Construction often leads to traffic, causing inconveniences in day-to-day lives. The introduction of anything new can change the current culture by replacing current traditions. While construction has occurred throughout Bettendorf, Forest Grove demonstrates the magnitude of change. This once desolate and empty street is now lined with shops and a sports complex, and is a big part of a changing city.
As new construction projects continue to be announced, the city will continue to transform. Despite varied opinions about the changes, the changes have already permanently altered the city's dynamic, and the lives of its residents.
Your donation will support the student journalists of Pleasant Valley High School in Bettendorf, Iowa. Your contribution will allow us to purchase needed equipment and cover our annual website hosting costs.