The journey to the NCAA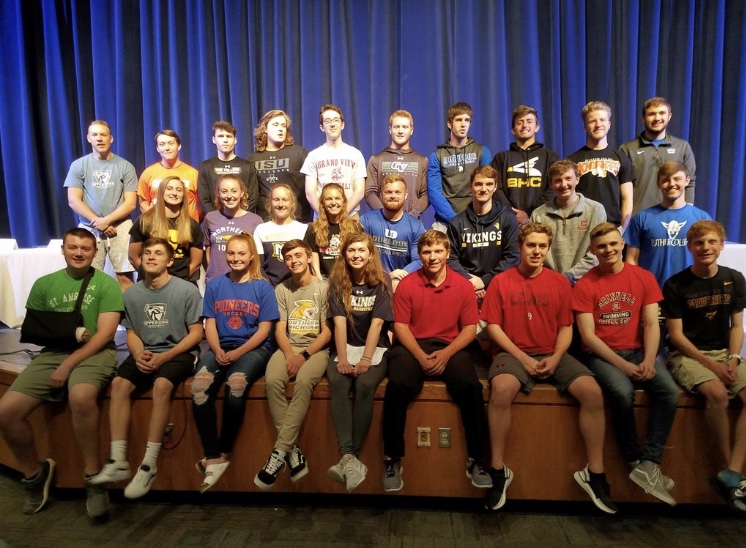 Pleasant Valley High School has produced several prolific athletes over the years, with some continuing their athletic career in college. 
According to the US News, under four percent of high school students across the nation go on to play a varsity sport in college. PVHS's class of 2019 had above eight percent of their graduates commit to playing at the next level. With over twice the percentage of students playing sports in college, PVHS has undeniably been a breeding ground for college athletes for the past few years. However, even for PVHS's student athletes, getting recruited is easier said than done.
"The most important aspect in getting recruited is getting your profile out there," Jacob Bandy, a member of the class of 2019 and current soccer player at Missouri University of Science and Technology said, "Not everyone is a five star football recruit. If you don't reach out to coaches you hinder your ability to get recruited in a huge way." 
Max Murphy, a senior at PVHS and member of the boys cross country team, is currently in the recruiting process with several different colleges as well. "A crucial factor in getting recruited by schools you want to go to is your grades and test scores," Murphy stated, "High grades and test scores result in more interest as you help out both the team and school by competing there." Murphy also emphasized to review and critique the schools themselves to make sure you want to be an athlete there as well.
"Eventually, if the interest is mutual, you need to take unofficial visits to the school and to the team," Bandy added, "Most schools also have college recruitment camps where you can go play in front of the coaches themselves which can be beneficial in the process." 
As someone who already completed the recruiting process, Bandy regretted nothing. While he did have interest from bigger athletic schools, he's been more than satisfied by choosing a college where he receives more playing time.
One of Murphy's several tips was "to be patient, because not everything will happen in one night. Also don't be discouraged by coaches not responding right away because there are different recruiting rules for every sport about contacting recruits."
About the Contributor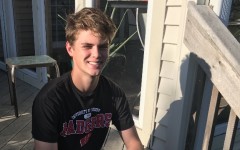 Jack Donahue, Opinion Editor
Jack Donahue is a senior at Pleasant Valley High School and the opinion editor for the Spartan Shield Online, but he is also much more than that. Jack...