Running from abuse: Nike athlete sparks a movement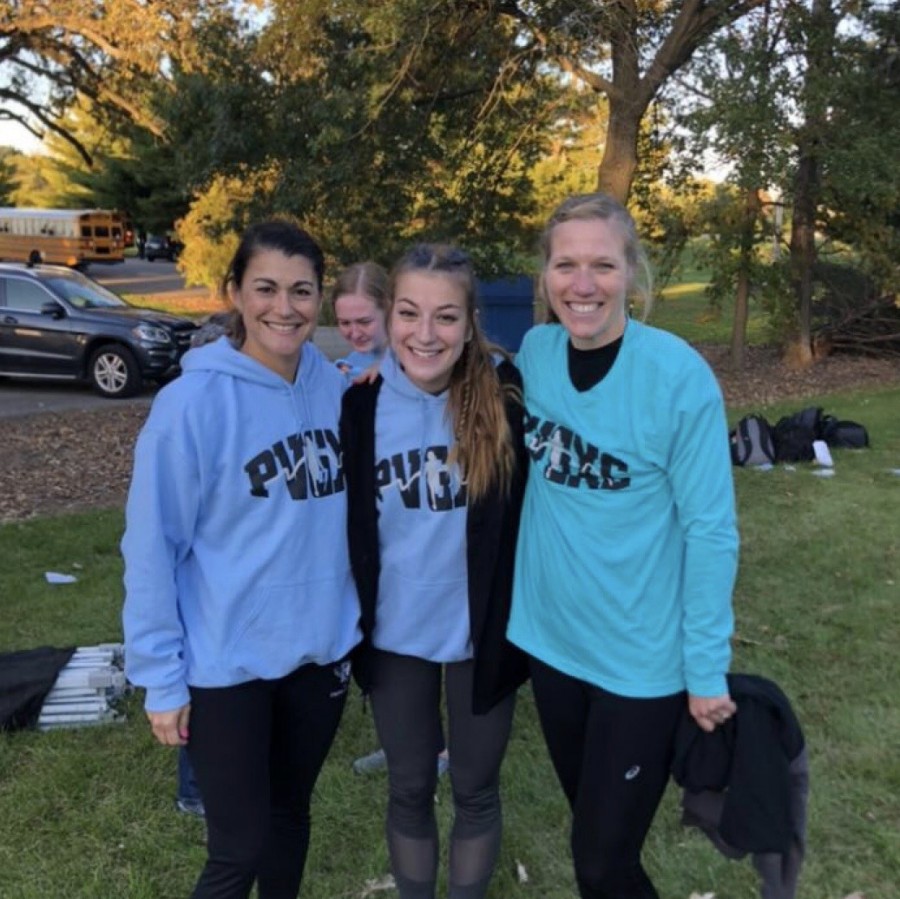 A former Nike-sponsored runner was the fastest girl in America until she was abused for the appearance of her body.
Since then, she has taken initiative to inspire female athletes across the country to end their silence about body image in sports.
Mary Cain, at just 17 years old, was abused by both her male coaches and Nike, the athletic company by which she was sponsored. Cain signed with Nike's Oregon Project in 2013 after being the youngest track athlete to make a World Championship team. 
She reported being tormented by her coach, Alberto Salazar, who told her to lose an unhealthy amount of weight until she could no longer run. 
This abuse is not just a national issue. Local teams and athletes can easily fall victim to these situations as well. The publicity of famous athletes may overshadow the athletes at small high schools, but PV is certainly no stranger to body stereotypes.
Cain's miserable experience with an abusive coach was exposed in an article and video by The New York Times. "I was emotionally and physically abused by a system designed by Alberto Salazar and endorsed by Nike," said Cain.
Clare Basala, a senior cross-country and track runner, has had experiences very similar to Cain's as she often critiques her own body in relation to her athletic performance. "I get stuck sometimes thinking that if I had longer legs maybe I would run faster or if I had better abs I could drop time," she said.
Cain has used her strength in this experience to reach out to other athletes, especially young girls who are constantly victims of body shaming.  Professional runners and teammates of Cain have since spoken about the abuse she and many others experienced.
Amy Yoder Begley, a distance track runner involved in the same program took to Twitter to voice her experience with inspiration from Cain. "I was kicked out of the Oregon Project," she wrote. "I was told I was too fat and had the biggest butt on the starting line."
Body image stereotypes are present in sports everywhere and put stress on young athletes, potentially causing harm to them for the sake of their sport. Senior dancer, Hannah Lederman, knows what it is like to always have that pressure with her.
"I know growing up that if I gained weight there would be downfalls to it," she said. "I think there is always a body type that young dancers see as the most promising."
Being amongst an all-male coaching staff with no sports psychologist or nutritionist, Cain had no one else to look up to other than Salazar, who constantly manipulated and shamed her. 
Senior basketball standout Carter Cline understands how athletes can become victims of abuse on athletic teams. "Coaches have a huge impact on athletes' mental health because a lot of the time the coach is who everyone looks to for guidance," he said. "If they just tear you down it can really hurt your confidence both as a player and a person."
Assistant girls basketball coach, Samantha Urban has been on both sides of the coach and athlete relationship and personally understands how coaches can affect mental health. "Being that outlet for your athletes is important so they have someone to go to but also makes them trust you which allows you to be tough on them," she said.
Cain was told she should be under 114 pounds. After continuing to lose weight, she attracted numerous health problems. She developed Relative Energy Deficiency in Sports (RED-S) syndrome, missed her period for three years and broke five different bones. After having suicidal thoughts and episodes of cutting, Cain quit the team.
Cain, and many students at PV are fortunate to have a strong support system of parents and other adults to prevent and relieve them from these dangerous situations. However, the long-term damage of this abuse can and will last a lifetime.
About the Contributor
Carly Lundry, Editor in Chief
Carly Lundry is currently 18 years old and a senior at Pleasant Valley High School. When she is not dedicating her time to academics, Lundry enjoys swimming...