Earthquakes in the Carribean: Spring Break effects
Spring break is coming up fast and many students take this break to go on vacation with family and friends to popular places like Mexico and Florida. A few students even travel to places like Aruba, Rome and Jamaica. 
For students planning to travel to the Carribean, a magnitude 7.7 earthquake that recently occurred in between Cuba and Jamaica, may ruin plans. The earthquake was close to Montego Bay, a very popular place for tourism.
Senior Kelsey Murphy and her family were planning on going to Jamaica for spring break this year but are worried their plans might have to change. "For a second, I thought it was no big deal and then I got on Facebook and noticed people were concerned at the location I'm going and I got a little scared," she said. 
Although there were no reports of any deaths or terrible damage during this earthquake, Murphy is still concerned as to whether her spring break will be affected. "My sister and I were excited to go parasailing and jet-skiing but I don't know if those will be cancelled due to the current and future weather," she said. 
Not only could the earthquake affect the people planning on going to Jamaica, but places as far as Miami could feel tremors and had to be evacuated. A few students such as seniors Natalie Adams and Avery Welvaert are planning on traveling to areas around Miami. 
Biology teacher Christopher Kohn is an avid watcher of the news and loves keeping up with current weather events, especially earthquakes. "Earthquakes happen when the tectonic plates shift on the seafloor. Because of this, earthquakes can happen at any given time," he said.
The past few months have been very rough for the Carribean in terms of natural disasters. This past month has been a very active period for earthquakes, especially in Puerto Rico. However, the last time Jamaica had a major earthquake was in 1907. "Some sites become more active at times because they haven't been active in a while. There's not an exact scientific reason as to why the Carribean is very active right now," Kohn said.
With multiple earthquakes happening throughout the Carribean, the worry of an increased amount of earthquake activity may cause issues with some students' spring break plans.
About the Contributor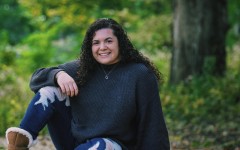 Cecilia Zavala, Overflow Section Editor
Cecilia Zavala is a senior at Pleasant Valley, and a vital part in the Spartan Shield online. In addition to her duties for the Shield, Zavala is a member...