A look into the 2020 tennis season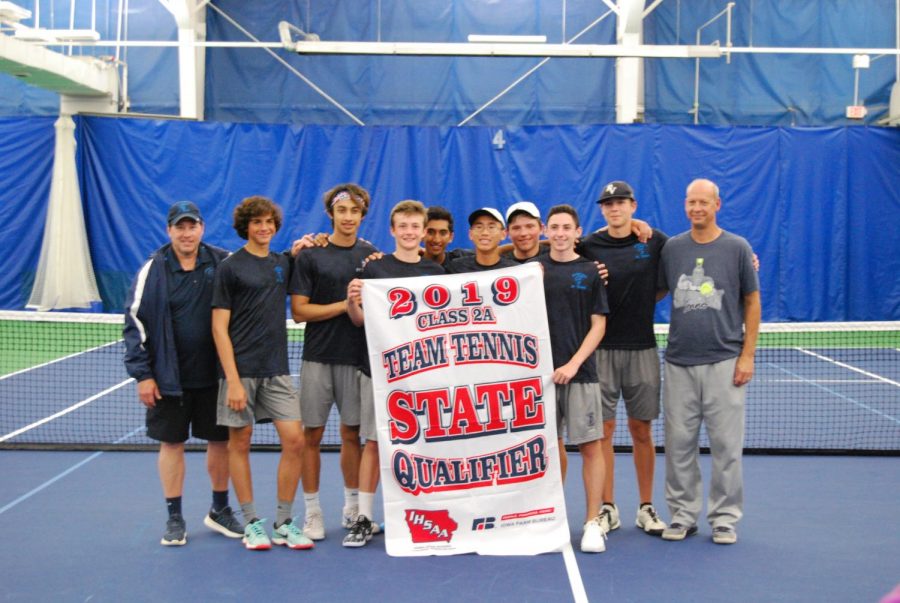 With all the recent success of the tennis teams in the past years, tennis is turning into one of the top PVHS sports. With the 2020 season arriving, the expectations are no less. 
Within the last three seasons, the girls tennis team has won state (2016-2017), placed third at state (2017-2018), and placed top eight at state (2018-2019). The team captains' expectations for success are nothing less than the recent years. "Some of our expectations for the season are winning MAC as well as placing top eight at state," senior Kayla Nutt says. 
As far as the boys team goes, last season they placed second at state. "Last year we had a great season with the help of some really good leadership from the seniors who graduated, and we hope to carry on the success into this season as well," senior Kiran Marla says. The team will have a wide range of ages including multiple underclassmen who are going to be a big part of the team's success.
In order to achieve these goals, like in any sport, work must be put in during the off season. "In preparation for the season a lot of the girls are hitting indoors at the Quad City Tennis Club in clinics or private lessons," Nutt says. The boys are no different with their off season work. "We are all practicing off season and grinding hard in order to prepare for this season," Marla says. "We graduated some talented seniors, however, I'm confident with the people who are stepping in to take their spots," he adds. 
At the backbone of every team, is where the captains are found. The girls tennis captains generally include seniors on varsity. The varsities six person squad this year will be filled with upperclassmen. Kayla Nutt, Rayma Subramanium, Aabha Joshi, Eesha Lawande, Sakshi Lawande leaving one more opening for players to compete for. 
The boys' varsity squad will be led by captains Kiran Marla, Brady Adams and Jake Dolphin who are all expected to help lead the team to victory. "Kiran, Brady and Jake are all standouts. They are exceptional players, teammates and leaders. Kiran has been on varsity all four years so this year being his last will be an exciting one to watch. With Jake and Brady having a stand out season during their freshman years, their sophomore seasons will definitely be ones to watch," senior Max Crowley says. 
As always both the boys and girls tennis teams are expected to be a top competitor within the state and each hope to bring home the state champion flag to PVHS.  
About the Writer
Jack Young, Photo Manager
Jack Young is a senior at Pleasant Valley High School and a member of the Spartan Shield Online. In school, Jack likes to learn about science. Outside...