77 of 99: Many counties in Iowa are gradually reopening to the public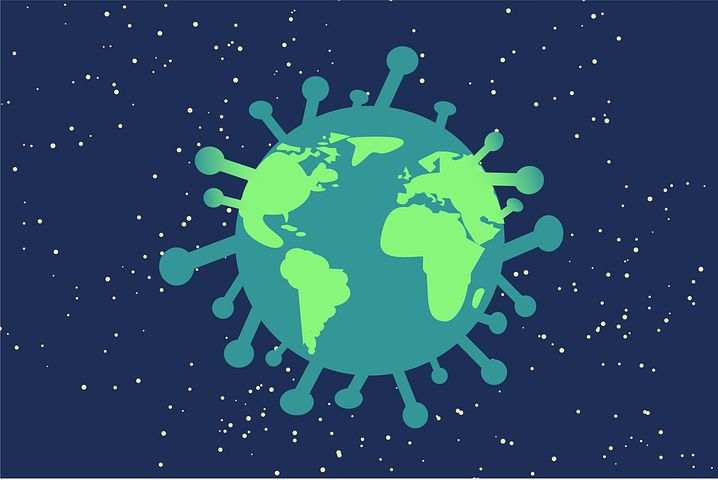 As time has progressed, many people in the community have wondered if the current situation the world is facing will ever get better. However, a new light has been shown reassuring many that things are getting better and good things are coming.
On Friday April 24, Iowa governor Kim Reynolds held a press conference in Des Moines and informed the state with recent COVID-19 updates. Towards the end of her speech, she discussed that the health and well-being of many people in several different counties have stayed consistent and manageable. 
She had proposed that Iowa start to re-open, but only in certain areas. "Effective Monday [April 27], Iowa health systems [and] health care providers may begin the process of resuming elective surgeries and procedures through a phased in approach," Reynolds stated. 
"Each hospital, outpatient surgery center or clinic that determines they can safely do so, may begin," she expressed."They may begin rescheduling patients and resume surgeries and procedures according to their own schedules."
She also added information about the proclamation she would be signing. She announced it will allow farmers markets to be open as long as they take the public health precautions put in place. Reynolds' main priority is to keep people healthy and provide reassurance to people that necessary actions are being taken.
On Monday April 27, Reynolds held another press conference, primarily to address the re-opening of many other businesses in Iowa. "We must gradually shift from an aggressive mitigation strategy to focusing on containing and managing virus activity for the long term," she explained.
In 77 counties where the virus activity has been consistently low, or had no cases reported at all, certain businesses including: restaurants, fitness centers and previously closed retail stores can choose to reopen effective May 1. 
However, in order to reopen, these businesses must follow certain restrictions and safety precautions. Each has a maximum capacity of 50 percent occupancy and enclosed malls, food court dining, common seating and play areas must remain closed. The restaurants can still serve food, but only by carry out.
Reynolds is also keeping any social gatherings to a limit of 10 people, however she has lifted the limitation for spiritual and religious gatherings. "In all cases, businesses and churches approved for reopening must also adhere to social distancing, hygiene, public health measures and business guidelines from the Department of Public Health," she stated. 
The remaining closures will remain in effect for the entire state until May 15 and Reynolds recommends people to continue practicing healthy hygiene habits and to continue social distancing. As for those with pre-existing health conditions or any over the age of 65, she recommends they try to stay home as much as possible.
Junior Harmony Creasy has mixed feelings about Iowa reopening. "I'm excited that some stores are opening, but I don't think our state is quite ready for it," Creasy stated. "I believe that many people will go out and not take the same precautions as before, so more people will get sick."
Everyone has to adjust to the new lifestyle COVID-19 has forced on the world. "The reality is that we can't stop the virus, that it will remain in our communities until a vaccine is available," Reynolds expressed. "Instead, we must learn to live with COVID virus activity, without letting it govern our lives."
For many, social distancing and remaining in quarantine is difficult. However, the gradual reopening of many businesses and facilities in Iowa is bringing back some hope that this will eventually pass. If everyone continues to follow the health regulations put in place and remain patient through these hard times, society will reopen and life will go on.
About the Contributor
Lena Ahrens, Social Media Manager
Lena Ahrens, 18, is a senior at Pleasant Valley High School and was born and raised in the Quad Cities. Ahrens enjoys spending time with her friends and...