Birthdays in quarantine: Birthday parades become the new normal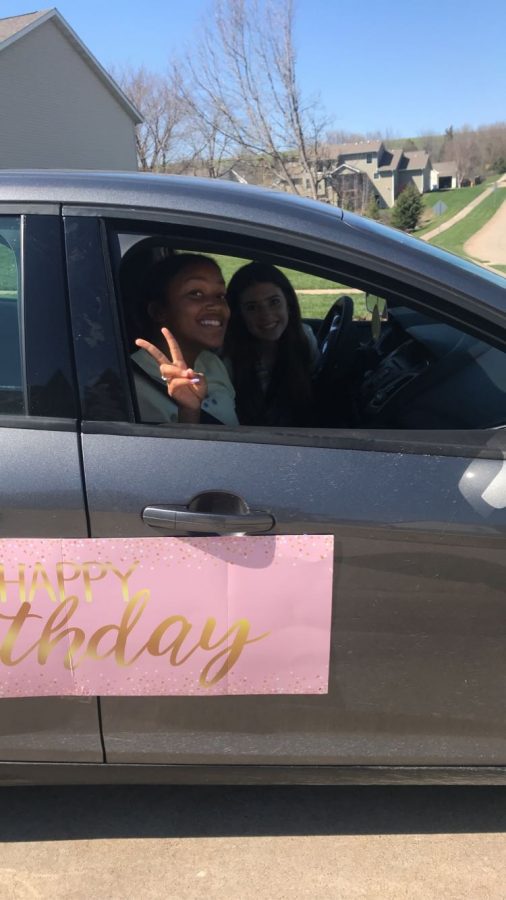 Because of the COVID-19 pandemic, gatherings of more than ten people are not permitted. For many, birthdays are up in the air. People don't know how to celebrate while following CDC guidelines. As a result, friends and family are turning to drive-by birthday parades to try and make those with birthdays feel celebrated. 
Governor Kim Reynolds ordered at the beginning of April that social gatherings be limited to ten people or less. Anyone who refuses to limit social gatherings could face charges. 
Iowa Department of Public Safety Commissioner Stephan Bayens joined Reynolds during her news conference to explain how law enforcement will handle violations. "Violation of these orders could result in the filing of simple misdemeanor charges," Bayens said. Citations come with a fine up to $250.
This means that traditional birthday parties are not able to happen. Many friends and families have created an alternative of drive-by parades to follow social distancing orders. Sophomore Hannah Harrison was one of those who was pleasantly surprised by her parade. 
"I was disappointed because I didn't think I was going to be able to do anything for my birthday with the virus," she expresses. "I was so happy when my friends showed up and drove by." 
With most stores closed, traditional gifts are also hard to obtain. Harrison explains, "Most of my friends baked something, or found stuff at the dollar store. It was just really nice that they were thinking of me." 
Senior Natalie Adams also had a birthday surprise. Friends and family bought sidewalk chalk, then drove to her house and wrote fun birthday messages on the driveway, following social distancing guidelines. 
Adams was pleasantly shocked. "I had no idea anything was going to happen. It was just really nice to see my friends that I haven't seen in a while. It was nice to be thought of when everyone is so worried about the virus," she said.
With the coronavirus pandemic, many people are forced to think of alternatives for things that aren't usually affected. Many families are turning to birthday parades or surprises, implementing social distancing and following CDC guidelines.
About the Writer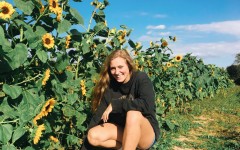 Sunny Wolfe, Copy Editor
Sunny Wolfe, 18, was born and raised here in Bettendorf Iowa. Sunny has attended the Pleasant Valley Community School District since she was in Kindergarden....