Be a better buyer: Costco vs. HyVee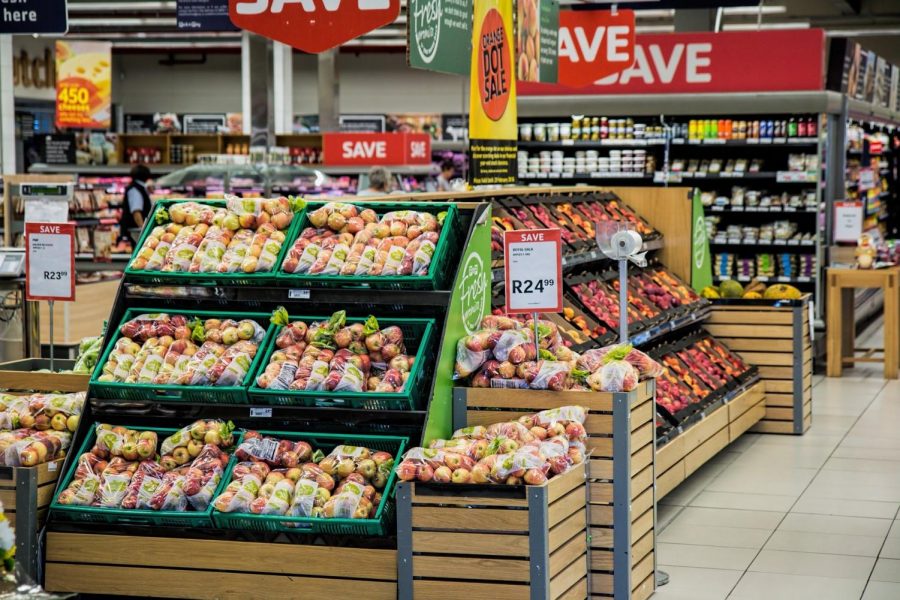 While there may be a pandemic causing many people in the United States to stay at home and avoid public interaction, there are some necessities that require people to leave their homes. Grocery stores have been quickly adapting and working diligently to keep their customers safe. However, because of COVID-19, shoppers have to be more aware and careful when buying groceries. And Costco is proving to be the superior grocer.

Junior Anali Anderson and her family have been one of many taking all precautions to keep their family safe. "My parents usually do a pickup and as soon as we get home we lay out the groceries in the garage and wipe them with disinfectant wipes. Finally, we wash our hands before putting the groceries away," she says. 
But the next big decision for many is where to shop. Each grocery store has its pros and cons, and it is important to weigh those out before buying groceries. 
Two of the biggest local grocers in the QC are Costco and HyVee. It is clear that both are taking the pandemic very seriously, but Costco's methods of enforcing their rules stand out and leave them as the stronger competitor in terms of safety.
Even though Costco is proving to be the superior grocery store, HyVee has not been lacking. According to senior and HyVee employee Sara Hoskins, HyVee has given their employees bigger break rooms to encourage social distancing, and they are required to wipe down everything once they are done. "Being in the meat department, I'm around the same 10 people every week with only 5-6 people being in the department at one time. I'm constantly wearing gloves so that aspect hasn't changed for us but other departments can use gloves if they choose to," she says. 
At checkout there are stickers on the ground six feet apart which are followed strictly by the customers. And HyVee can be a preference for those who do not want to buy everything in bulk. They offer many smaller items that otherwise would not be found at Costco.
However, their other attempts to enforce rules have not worked out as well. Hoskins says, "As far as I know there are no employee number restrictions as to how many employees can be in one place at a time." Additionally, at service departments there are stickers on the floor but they aren't followed because multiple people can be looking into the case for the same things. 
Unlike Costco, HyVee has arrows on the floor to make aisles move in one direction due to their narrow aisles, but there are too many rule-breakers to make the idea work properly. These stickers are also found at the service departments but are not followed since multiple people can be looking into the case for the same things. 
According to an anonymous PV parent, some employees are not mindful of their customers safety. "I have had quite a few negative experiences at HyVee since the pandemic began. I have seen many employees running around searching for items for their pickup orders, but giving little attention to their in-store customers and not following safety guidelines," he says. 
"Also one time at the self-checkout counter, I was having trouble opening the plastic bag with my gloves on, and an employee walked over and opened the bag for me with her bare hands. I refused to touch the bag and had to get another one. It was inconsiderate, that's all." 
But this is where Costco exceeds HyVee in its attempts to take precaution. As soon as a customer enters the building, they are separated into an exit and entry. There is an employee visibly sanitizing the carts, and making sure the customers are grabbing the cleaned carts. At checkout, they have minimized all contact between the cashier and the customer. As mentioned before, they have a shield, but they also have a device that scans the Costco card from a distance, and the cashiers require that the customer takes their own receipt. After checkout, there is another employee enforcing the rule of keeping every customer 6 ft apart as they leave the store. 
The only downside to Costco is the bulk of many items, however, in a time like this, buying things in bulk is not necessarily a bad idea.  
But regardless, both HyVee and Costco are trying their best to put their customer's needs first. Each store has been offering an elderly and compromised hour in the morning and has required their employees to wear masks. In addition, both stores have a shield at the checkout counters.
Although HyVee and Costco are following basic precautions to keep their customers safe, Costco is going above and beyond with safety.
About the Contributor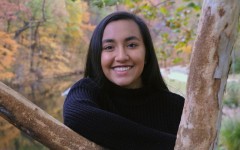 Preksha Kedilaya, News Editor
Preksha Kedilaya is a senior at Pleasant Valley High School and the current News Editor for the Spartan Shield Online. In addition to working for the Shield,...