Scott Community College shuts down due to COVID-19
In the wake of a spike in COVID-19 cases in Scott County, Scott County Community College (SCC) decided to close down its Belmont Campus on Oct. 5 and send students online for the week. Officials noted cases were increasing among employees on this campus, which allowed its Urban Campus to remain open.
The college notified its students and staff via email. "The decision to close was made to ensure the safety of the college's students and employees by allowing time to complete testing of all those who may have had contact with COVID-positive cases," read the email.
With the onset of cases, the college had to thoroughly review its protocols, as well as heavily clean to ensure students' return is safe. The college also states that through contract tracing, they have not found additional cases, showing that a return can be safe. 
Furthermore, many students of Scott Community College have expressed their disappointment in the lack of class environment and group feeling such as SCC student Jack Leslie. "I missed the in-class environment and definitely noticed the differences such as not really being part of a group and it felt like having just the teacher individually talk to me," explained Leslie. Even though the closing only lasted a week-opening back on Oct. 12-some students have found the online component of the classes to be less beneficial. 
Moreover, some students who take online classes at Scott Community College, like PV junior Mukul Kulkarni, have stated these classes were difficult to maintain at times. "It was hard keeping up with the schedule and the zoom meetings and such were not that engaging," Kulkarni commented. 
Many students have expressed their disdain for these classes, since the environment of interacting with teachers and classmates has been changed drastically by COVID-19. All students can do is to give maximum efforts to cope with online learning. 
As of now, SCC has told students to come back Oct. 12, giving confidence to students who dislike the online components of class. While another outbreak may be uncertain, the college has reaffirmed that students' health is top priority and trust their safety protocols.
About the Contributor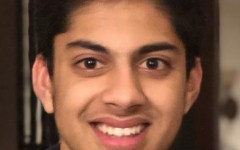 Akash Pradeep, Feature Editor
Akash Pradeep is currently a senior in high school and will serve as the Feature Editor for the Spartan Shield Online. Akash has an older sister who recently...