School officials recommend covering up names on student parking passes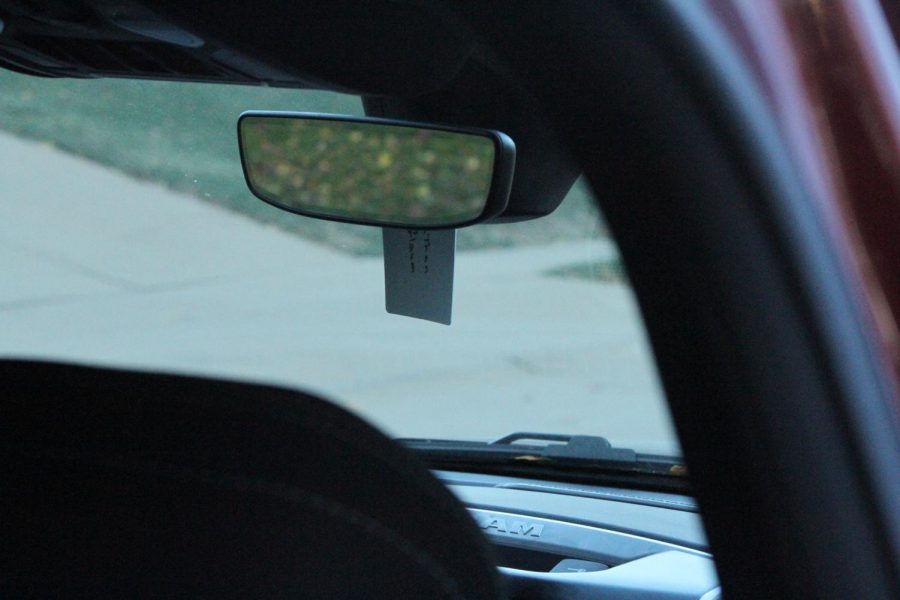 Students are questioning the safety of their parking passes – specifically the purpose of their names on the back. This piece of information, with other details, provides personal information to possible criminals.
At Pleasant Valley High School, school officials such as resource officer and deputy Jamey Fah recommend students cover up their name.
At the beginning of the school year, students that purchase a parking pass are issued a pass with two pieces of printed information: the ID number on the front, and the students' name on back. But students have found if someone looks through a side window at just the right angle, the name is visible.
Why does this matter? The pass is relatively safe with only an ID number, since even the school name is absent. But people can easily look up a student's name online to find more personal information, such as social media, school, age, job and home address. This information leaves the student vulnerable to possible criminal activity like kidnapping.
Senior Morgan Sorenson is one of the students worried about the situation. "I try to take my parking pass down when I don't need it, but sometimes I forget," she said. "Many students at PV never take down their parking passes and I think that this can pose a serious threat." She noted the previously-mentioned information that could become public.
Fah is aware of these concerns. "Names are only on there as an organizational tool for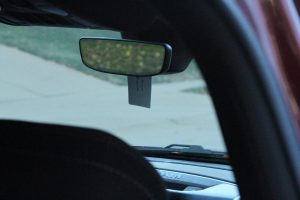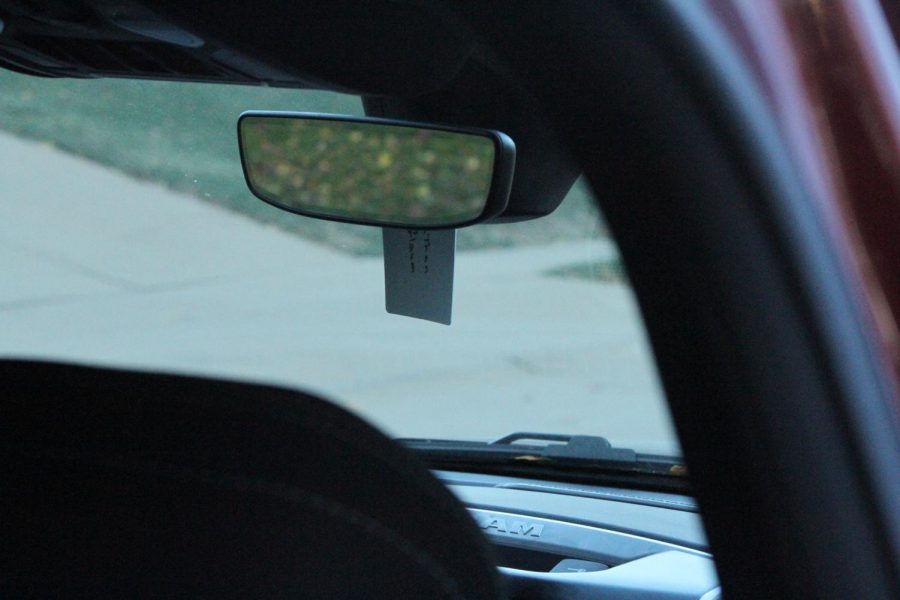 as they distribute tags at the start of the school year," he explained. "There is no reason after a student receives their tag for the name to remain." He went on to recommend students black out their name or cover it up.

Furthermore, Fah suggests students remove their tag when school is not in session, as it keeps student vehicles anonymous and expands field of vision during driving. This suggestion is also printed on top of the parking passes themselves.

Fah also encourages students to "think about their safety no matter where they park a vehicle. Remember to always lock [your] car, never leave your keys in your car and never leave valuables in your car if you can help it – and never in plain sight.

"Also consider where you park and think about when you will be leaving (will it be dark?). If it is dark when you get out of your car or when you will be returning, park in well lit areas." Safety is a top priority for Pleasant Valley.

For more safety tips, students can email Fah at [email protected]
About the Contributors
Jonathan Sulgrove, Opinion Editor
Pleasant Valley High School senior Jonathan Sulgrove holds the position of Opinion Editor for the Spartan Shield this year. Sulgrove loves all things technology....
Jonathan Glaum, Multimedia Manager
Senior Jonathan Glaum, the Spartan Shield's online multimedia manager is dedicated to two worlds. Music and technology. He has devoted 6 years to trombone...