Return to learn: PVHS students go 100 percent in person
Pleasant Valley's administration initially requested to delay the return of 100 percent in-person learning. However, the request was denied, leaving faculty two weeks to adapt student and teacher schedules, classroom procedures, and other safety logistics before all students are back in their buildings on Feb. 16. 
Many precautions were established at the beginning of the school year that will need to be replaced for the new in-person option. The lunch dividers and seating placements will need to be altered to fit the new size of students in each lunchroom and classroom. Teachers are now wondering how their new schedules will change to fit the online students they were given at the start of the semester. 
Darren Erickson, PVHS principal, detailed how the school plans to adjust schedules and balance the number of students in classrooms. "This will be a challenge we are already beginning to work through. We made changes to allow staff time dedicated to online learners, but now due to the increase in class sizes, we'll have to eliminate this time, create new sections of courses, and move student schedules to prevent the overloading of individual rooms," he explained.
While students, parents and teachers have yet to receive answers on how the school will run in terms of schedules and COVID-19 guidelines, the changes to the 100 percent online options have been revealed. 
"The online option still exists but students will now need to live stream their courses daily. We learned a lot first semester, as well as were able to be set up to allow all staff to achieve this. We also need to provide staff tools and training to deal with two entirely different sets of students. We can no longer provide them time to do it," shared Erickson.
Administration is hoping this change will not only alleviate the stress of teachers and allow them additional prep periods, but also keep students aligned on the same curriculum and schedule.
While the administration and staff are preparing to welcome back the majority of the student body, students are also preparing for what this return will look like.
Senior Sarah Babka welcomes the change and understands the importance of getting students back to school. "I am a little nervous about the transition period from hybrid to full time learning, but I think after a week or two it will seem normal again. I'm also looking forward to seeing people from the opposite day," she expressed.
Senior Morgan Sorenson is not as confident in Reynold's decision to make an in-person option. "The new bill signed by Kim Reynolds for students to go back 100% in person was, in my opinion, a questionable decision. Not only was this bill short notice, but I believe it to be dangerous," she said. "Our school is just not big enough to safely follow covid precautions. I think that we will see a huge spike in cases if we go back 100% even if teachers receive the vaccine."
Students and staff are expected to receive more information within the coming days regarding schedules, classroom procedures, and safety precautions to be taken by the school to ensure a safe learning environment and a successful return on Feb. 16. 
About the Writer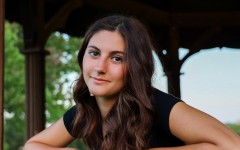 Ella Litchfield, Photo Manager
Senior Ella Litchfield is the Spartan Shield's Photo Manager for this semester. Along with the Shield, Ella is a Spartan Assembly representative and...