Nostalgic TV shows that are sure to take you back in time
Disney channel, Nickelodeon and countless other networks hold the sparkle of many childhood memories. Coming home after a long day of learning and recess to watch the new episode of your favorite TV show held an energy unlike any other, and within those memories, the nostalgia hits. The bond of a child and their religiously-watched series is woven into the folds of time, and that bond can never be broken. 
Sit down, grab a snack and prepare to take a trip down memory lane as these throwback shows are sure to remind you of Gatorade stained lips and nights cuddled up by the TV. 
#1 – Victorious
Whether you were a fan of Jade's impressions of Tori, Cat's incredible singing or Sinjin and his peculiar antics, you likely found joy in watching this show that highlighted the life of high schoolers at a performing arts school. Who knows? Maybe you even dreamt of a highschool experience surrounded by coconut-loving teachers like Sikowitz and karaoke rivalries at your local restaurant. 
#2 – Wizards of Waverly Place
The magic of Disney expanded when watching this show about a family of Wizards living in Manhattan. Justin and his obsession with being the best student and Wizard, Max and his complete lack of awareness and Alex and her care-free attitude provided four seasons of enchanting, serotonin-releasing goodness. 
#3 – Good Luck Charlie
This crazy family lit up our screens with Gabe's mischievous behavior, PJ and Emmitt's rock band, Bob's bug business, Charlie and Toby's lives growing up and Amy's need to be in the spotlight. Teddy recorded it all on her video camera for Charlie to look back on her childhood, and with each day, she closed off by saying, "Good Luck Charlie." 
#4 – Jessie
The life of a country girl getting lost in the city, chasing her dreams to become an actress came to a halt when Jessie unexpectedly stumbled across four rich kids who needed a nanny. Their unconventional lifestyle brightened our days when we saw their lives develop and grow. Ravi's lizard, Mrs. Kipling, Luke and his flirtatious personality, Emma and her high-maintenance lifestyle, Zuri and her sassiness, Bertram and his secret love for his job and Jessie's big dreams kept our days full of smiles and laughter. 
#5 – The Suite Life on Deck
This show featured two twins, Zack and Cody, who took us on a trip into their lives of attending school at sea. Their brotherly bond, Mr. Moseby's strict yet hilarious charisma, London Tipton and her high expectations and Bailey and her southern lifestyle shed light into the ways in which people from all backgrounds can find a way to have fun and adventure through high school together.
#6 – Shake it Up
The importance of friendship and hard work was shown through best friends and dancers, Cece and Rocky, who danced on their local TV show, "Shake it Up." Their journey through their teenage years, relationships, personal struggles and more helped many of us relate through the screen. Hey, maybe you even learned a dance or two? 
#7 – Hannah Montana
The double life of this pop star and normal high school girl brought joy to so many, and even had us dreaming of our own alter ego. Hannah and Lily's friendship, their boy troubles and Hannah's secret life showed us the true value of confidence, perseverance and determination.
#8 – Big Time Rush
This boy band held the hearts of many, and whether you loved Kendall, Carlos, James or Logan, it was likely you or someone you knew fell in love with these four best friends and their life in the spotlight. To make it big time, they had to learn the value of hardwork and separate themselves from what they thought Hollywood life should be, and that captured the attention of many viewers. The luxury, girls and fame was great, but not as important as their friendship.
#9 – The Fairly OddParents
Timmy Turner and his two fairy godparents, Cosmo and Wanda, embarked on adventures and wishes as the two godparents attempted to distract him from his life with his horrible babysitter, Vicky, and his oblivious parents. They quickly became his family and took us on magical adventures day by day. 
#10 – Phineas and Ferb
The inventions of these two step-brothers, and their sister who was always trying to bust them and their friends for their insane creations, got us through our summer and inspired many dreams of becoming inventors. The secret life of their platypus, Perry, added a second layer to this entertaining show. His battles against aspiring evil inventor, Dr. Doofenshmirtz, had us on the edge of our seats. 
#11 – iCarly
Carly and her two friends, Sam and Freddy, started a hit webshow called iCarly in Carly's apartment. Featuring guests on their show and navigating life through high school, these teenagers portrayed life as rising stars. Carly's older brother, Spencer, took care of Carly while at the same time being an aspiring artist. This show brought laugh tracks and Sam's anger issues to life while highlighting everyday teenage issues. 
#12 – Austin and Ally
This epic show portrayed the relationship between two stars: Austin, who was confident, full of light, talented and charming, and Ally, who was talented but terribly afraid of performing. Their friends, Dez and Trish, added a lot of comedic additions to the show. There was a sense of family within their little group, and the catchy theme song had many kids rocking out in their living rooms.
About the Contributors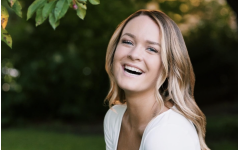 Anna Thorne, Arts and Entertainment Editor
Anna Thorne is currently a senior at Pleasant Valley and has a love for friends, family and all things summer. Other than her role as the Arts and Entertainment...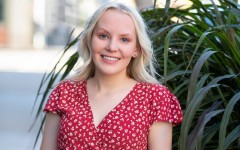 Ingrid Hofmann, Editor-in-Chief
Ingrid Hofmann is a senior at Pleasant Valley High School and serving as the Spartan Shield's Editor-in-Chief this year. She is a involved student, participating...