5 most-underrated albums of 2021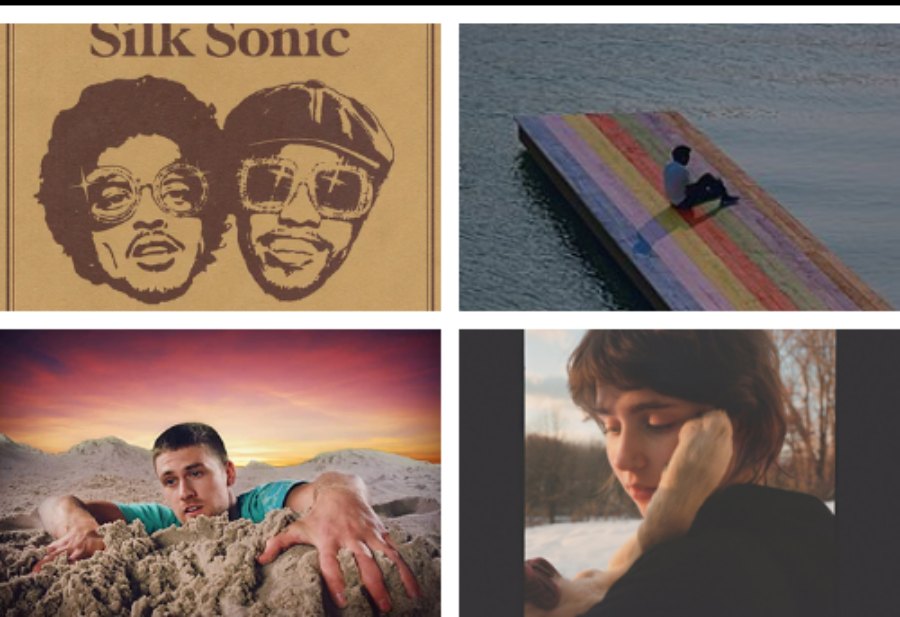 To say 2021 was a big year for new music is an understatement. Olivia Rodrigo released her debut studio album "Sour," Lil Nas X did the same with "Montero," Tyler the Creator's "Call Me If You Get Lost" became the soundtrack of the summer and the long awaited "Red (Taylor's Version)" was nostalgia at its finest. 
Although all of these albums were well-received by audiences and rightfully so, they overshadowed the contributions of other artists this year. Here are five albums from 2021 that didn't receive enough love. 
Baby Keem: "The Melodic Blue"
The incredible range and diversity Baby Keem brings to "The Melodic Blue" makes it so easily listenable. Listeners will never get bored as they move from "lost souls" to "range brothers" to "scars," all of which together put Keem's versatility on full display.  Keem incorporates influences from other artists such as Drake and Travis Scott but still retains his distinct identity. The best track from this album has to be "16," the last song off the album which provides a soft and resonating close to the work.
Best Song: "16"
Still Woozy – "If This Isn't Nice, I Don't Know What Is"
"If This Isn't Nice, I Don't Know What Is" is a perfect blend of singer Sven Gamsky's signature echoing, airy vocals and his rhythmic mixes. Right off the bat, "Woof" begins at a faster pace than the usual leisurely pace most fans would expect from him. "Drake" and "These Days" give listeners a taste of indie fusion because of its acoustic instrumentals. By far the best song from the album is "Kenny" with its somber tone and lyrics:  "Don't pay me no mind, I'll be fine / I'll pull myself together this time."
Best Song: "Kenny"
Silk Sonic – "An Evening with Silk Sonic"
Bruno Mars and Anderson .Paak's "An Evening with Silk Sonic" can be distinguished for its old school R&B influences that bring a sense of familiarity to a modern collaboration. Although "Leave the Door Open" and "Smokin Out the Window" gained mainstream recognition, this project's best song has to be "Put a Smile On," an emotional ballad that digs deep and showcases both artists' talents authentically. 
Best Song: "Put a Smile On" 
Clairo – "Sling"
Clairo's classic style of bedroom pop was replicated in the studio through her latest release, "Sling," a collaboration with notable Jack Antonoff.  "Sling" is a project in contrast from earlier ones, displaying a newfound maturity and unmastered seriousness. "Sling" documents a new style that people wouldn't necessarily expect from Clairo but are compelled to accept and appreciate nonetheless. "Amoeba" has to be the best track off the album with its abundance of lyrics, mumbling vocals and disonating instrumentals.
Best Song: "Amoeba"
Kanye West  – "Donda"
Often deemed "unfinished" and "a dump of songs," "Donda" is so much more than that. Kanye West's 10th studio album "Donda" was not given justice for the musical adventure that it truly is. Although it has been criticized for feeling incomplete, "Donda" is actually West's most cohesive project to date. The album has its flaws, such as Jay Z's verse on "Jail," but other tracks from the album such as "Hurricane" and "Off the Grid" are redeemable to say the least. 
Best Song: "Off the Grid" 
As the year comes to a close and you turn to your trusty tunes from 2021, be sure to check out some of these underappreciated albums!