Target on their back: Pleasant Valley baseball team looks to repeat success
The Pleasant Valley baseball team finished on a high after winning the state championship last year and hope to repeat the same success this season. 
After defeating the Johnston Dragons last year in the state championship game, the Spartans solidified their first ever state championship. They did it with just four losses all year, along with 37 wins. The team was filled with a very experienced group last year that consisted of 10 seniors.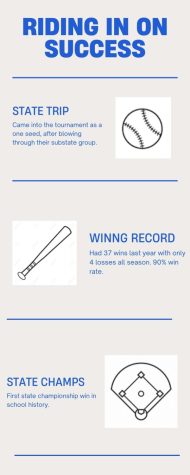 Despite the loss of numerous key players, senior and catcher Ryan Thoreson believes the team is still capable of repeating the accomplishments from last year. "I think this team still has a lot of talent and once guys start getting some experience in games, we're going to have a lot of success again," he said. "Obviously the goal is always to win the state championship and I think this team has a chance to do that even with the amount of turnover from last year to this year."
The Spartans are returning …. starters from last year's historic team and will have a huge target on their backs this year. With the fame of winning the state championship comes a lot of pressure to repeat. Teams across the state will have Pleasant Valley circled on their schedule in hopes of knocking off the defending champs. 
Senior Drew Micek knows how to cherish the moments from last year but also understands the expectations that come with it. "It feels good to know that the team is respected for the accomplishments from last season," he said. "But now it means that we need to be focused for every game because every team is coming for us and wants to beat us now." 
Opening the season as the second best team in the state, the Spartans' schedule is anything but easy. They start off with a home opener against Johnston, who they faced off with in the state championship last year. The very next game is against the state semi-finalist from last year, Ankeny. The Spartans know their schedule will be tough but have high hopes to make the trip back to the state tournament and defend their spot as the best.